Lifestyle
Suing for divorce, this is the reason Ari Wibowo still lives at home with Inge Anugrah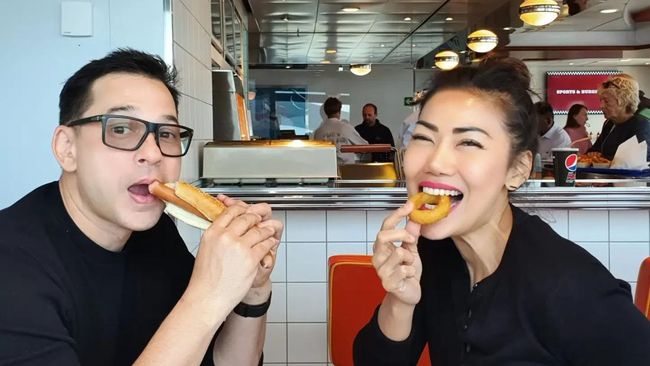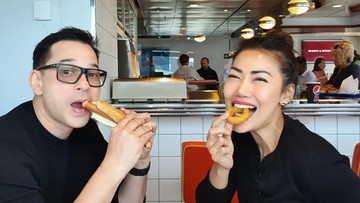 Newsdelivers.com –
Ari Wibowo and Inge Anugrah are currently undergoing divorce proceedings. Even so, the two chose to still live in one house before officially separating.
That decision was the result of a discussion with them, Bunda. Ari and Inge agreed to stay in one house until the court legalized their divorce.
Ari admitted, the decision was based on their desire to protect the feelings of the children. Ari and Inge don't want to rush apart, Mother. Apart from that, Ari still wants to continue his responsibilities before finally getting an official divorce.
"Yes (still at home). Because I'm still a responsible husband. We haven't knocked on the gavel yet, it seems we still have a long way to go. The divorce trial is just about to start, yesterday was just the mediation session. As long as she is still my wife, I have to be responsible too. " Ari said at the Rumpi event, quoted from the TRANS TV Official YouTube channel.
"Beyond that, Inge and I both realize that this situation is not for us alone. It is also difficult for our children. So we both don't want to leave. This is a burden for them too," he added.
The 52-year-old actor admitted that he could not just leave even though he had filed for divorce against his wife. On the other hand, he also didn't want to trigger bad things if he "kicked" Inge out of the house.
However, Ari regretted that their decision to settle in the same house still invited slanted comments from netizens.
"If I play away from home, 'I'm tired of seeing your face, I want to leave here', what will happen to the children? How come it's wrong to be left like that. If I'm like this, 'You go out' to your wife, then it's wrong again. It's okay to have been kicked out of the house. But still, netizens are also wrong about the bed, 'Oh, that's not allowed, it's a sin because you have the intention of divorce,' he said.
Still living in the same house even though they are in the middle of a divorce process, Ari and Inge agreed not to discuss their separation in front of their children.
Even so, Ari did not deny that Kenzo and Marco would have known various news about their divorce out there.
"We try not to discuss divorce at home, it's normal in front of our children. But the children are also in front of the computer, right? They know more or less what happened," said Ari.
Ari said that his two children felt sad when they saw the slanted news about their parents, "They were very sad because what was said was not true. But yes, I can only tell you that this is how our world is like."
Regardless of netizen comments, Ari and Inge want to focus on taking care of their relationship and children. Ari said that he and Inge will not limit each other's interaction with the children when they no longer live in the same house.
"Inge and I still love our children, we don't want to leave, I will never change that. I am still the father of children, she is the mother of children, any rhythm can still be found, there are no boundaries," he said.
Previously, Ari Wibowo was also buffeted by sideways gossip because he was accused of being 'stingy' and not providing for his wife. However, Inge quickly clarified the issue. Read on the next page.
For mothers who want to share about parenting and can get lots of giveaways, let's join the HaiBunda Squad community. Register click HERE. Free!
Also watch the video about the love story of Desta and Natasha Rizky, which now ends in divorce:
(Gambas: Video Haibunda)