World
Semen Indonesia's Activities Are Worried About Damage to Prehistoric Cave Paintings in Sulawesi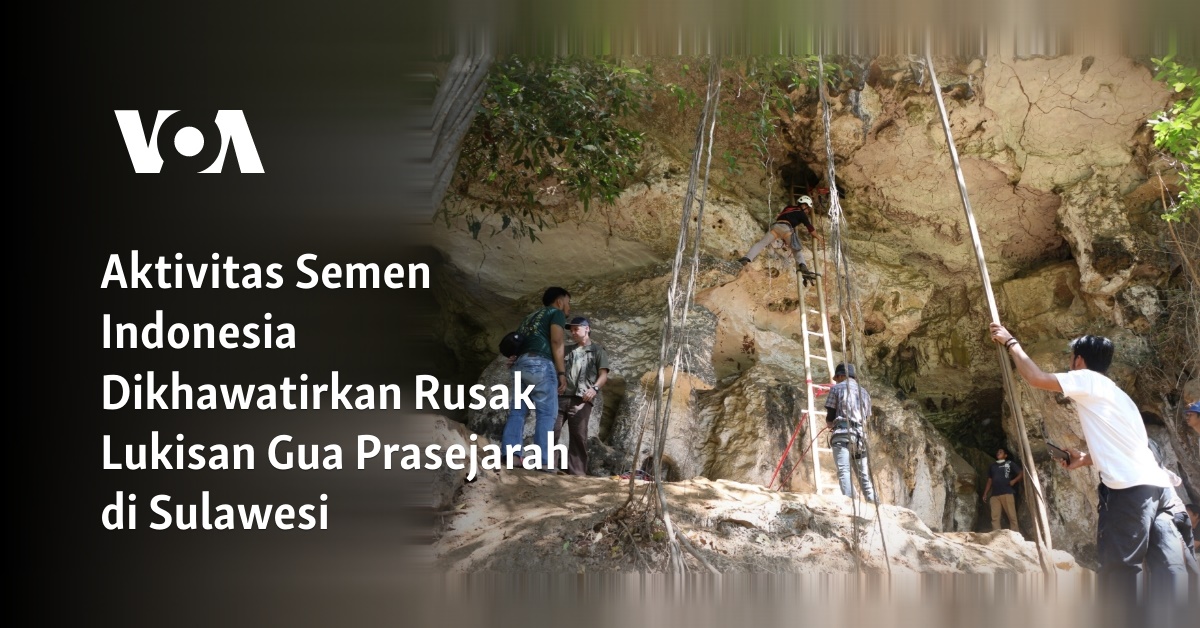 The Norwegian Sovereign Wealth Fund (SWF) has placed an Indonesian state-owned company under supervision for three years.
This state-owned enterprise, Semen Indonesia, is being monitored by one of its largest shareholders because the activities of its subsidiary company risk damaging prehistoric cave paintings in Sulawesi.
Semen Indonesia (SMGR) operates a mine near 18 caves in South Sulawesi where the oldest known paintings in the world are depicted on the rock walls, said Norges Bank, which manages SWF Norway. SWF Norway is also officially known as Norges Bank Investment Management (NBIM).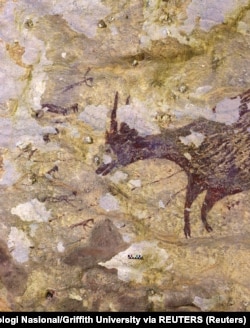 A nearly 44,000 year old cave painting seen in the Leang Bulu' Sipong 4 limestone cave in South Sulawesi. (Photo: National Center for Archaeological Research/Griffith University via REUTERS)
"The backdrop to the decision is the unacceptable risk of damage to prehistoric and irreplaceable cultural heritage," Norges Bank said on Thursday (25/5), citing the ethics board's recommendation.
Semen Indonesia and its subsidiary operating in the South Sulawesi region, Semen Tonasa, did not respond to requests for comment from Reuters.
NBIM is Semen Indonesia's third largest shareholder, with 1.6% shares outstanding by the end of 2022 valued at around $45 million, according to financial data provider Refinitiv.
The caves in South Sulawesi are home to paintings believed to be around 44,000 years old and the earliest illustrated records of past events. Archaeologists say some of them are rapidly decaying due to factors such as salt erosion driven by climate change.
Mining activities by Semen Indonesia in Tuban as an illustration. (Photo: VOA-Petrus Riski).
Earlier this week, UNESCO designated the area a 'global geopark', meaning a landscape of geological significance that must be developed in a sustainable manner.
Semen Tonasa "does not have systematic monitoring of rock art sites," said Norges Bank. "A lack of oversight of the impact of a company's operations is a significant risk, given the incredible cultural heritage represented by rock art."
Vibration from drilling activity and dust from trucks carrying raw materials pose an erosion risk to the art in the cave, he said.
Vibration from drilling activity and dust from trucks carrying raw materials pose an erosion risk to the art in the caves, he said. (ab/uh)