World
Armenia, Azerbaijan Agree on the Integrity of the Nagorno-Karabakh Region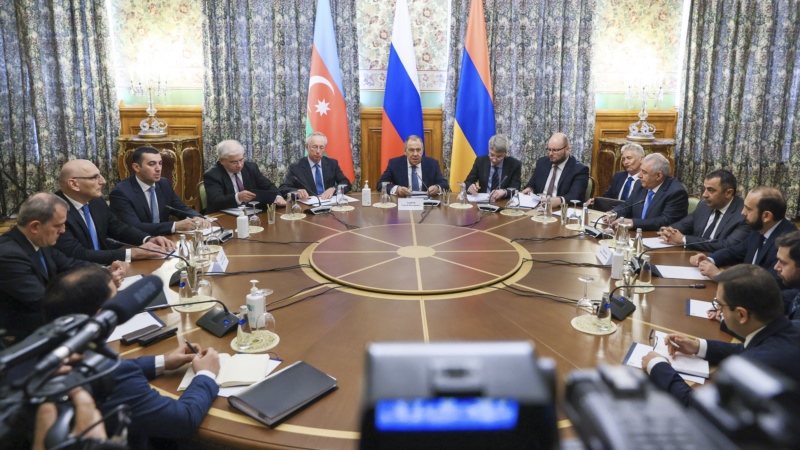 Moscow —
The leaders of Armenia and Azerbaijan on Thursday (25/5) agreed to respect each other's territorial integrity at a meeting of the Council of the Eurasian Economic Union.
During the meeting, Azerbaijani President Ilham Aliyev said, "There are serious prerequisites for the normalization of relations between Azerbaijan and Armenia on the basis of mutual recognition of territorial integrity and sovereignty."
Aliyev added, "there is a chance to reach a peace agreement, especially considering that Armenia has officially recognized Nagorno-Karabakh as part of Azerbaijan."
Armenian Prime Minister Nikol Pashinyan said that the two countries "agreed on the mutual recognition of each other's territorial integrity, and on this basis we can say that we are moving quite well towards concluding relations."
Russian President Vladimir Putin told leaders at a meeting in Moscow that the most important thing was "there is an agreement on the fundamental issue of territorial integrity."
"And this forms the basis for agreeing on other secondary issues," Putin added.
Putin plans to meet with Aliyev and Pashinyan separately after the Eurasian Economic Union Council meeting to discuss resolving tensions over the Nagorno-Karabakh issue.
Armenian and Azerbaijani soldiers exchanged artillery fire last May 11 along the tension-torn border, killing one soldier and wounding scores of others in the latest escalation in tensions between the two longtime foes that threatened to derail the latest attempts at peace talks.
The two neighbors are locked in a decades-old conflict over Nagorno-Karabakh, which lies on Azerbaijani territory but was captured in 1994 by ethnic Armenian forces backed by the Armenian government, who also seized large swathes of Azerbaijani territory around it. .
In six weeks of fighting in 2020, Azerbaijan recaptured most of Nagorno-Karabakh and all of the surrounding areas occupied by Armenia.
The fighting ended in a Moscow-brokered truce with the deployment of a Russian peacekeeping force numbering 2,000 troops. (rd/lt)