Wow! State Secretariat Officer Esha Rahmanshah Gives 5 Precious Metals as a Birthday Gift, How much is the salary?
SuaraSoreang.id – It is known that Esha Rahmasnhah gave his wife a birthday present.
The flexing of officials' assets is now in the spotlight of the Indonesian people. Because they enjoy living in luxury and eat from the people's money.
Quoted from the PartaiSocmed Twitter account on Sunday (19/3/2023), now it is Esha Rahmanshah's turn to be exposed about her luxurious lifestyle.
From the photo uploaded by his wife through his Instagram account, it is known that Esha gave his wife a birthday present.
Also Read: Rows of Achievements of the Hendra-Ahsan Pair, Continue to Set Badminton World Records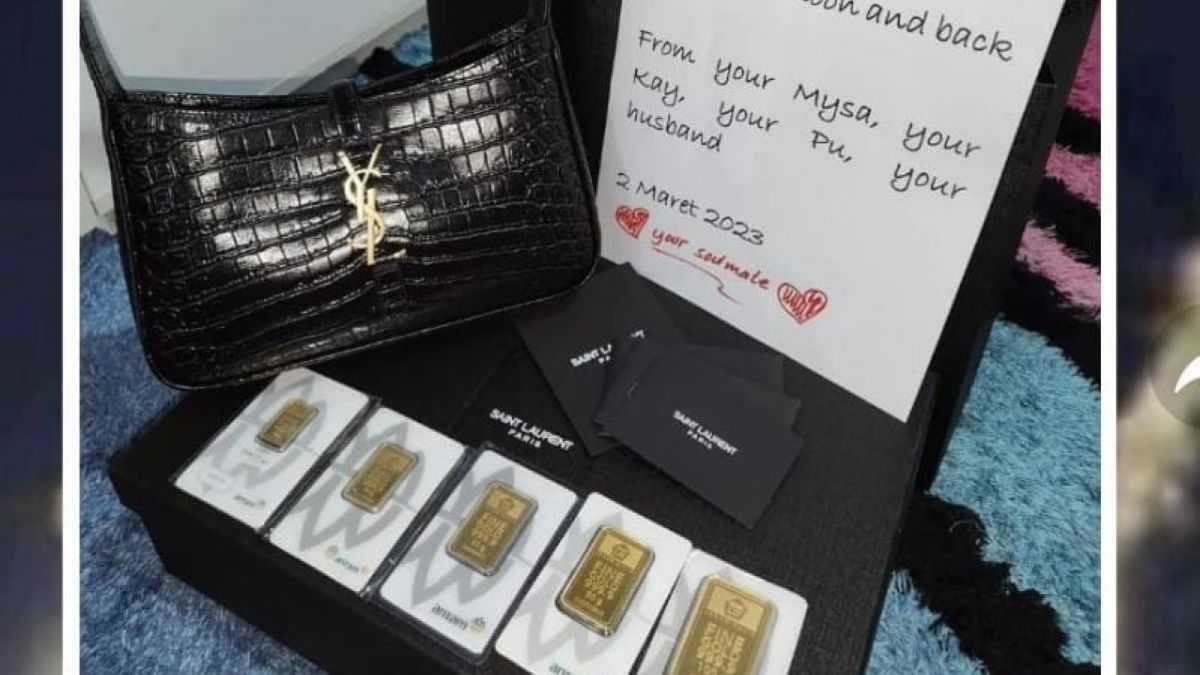 Gold bar and YSL bag as a birthday present for my beloved wife. (source: (twitter/partaisocmed))
The prize given by Esha was a Croco-type YSL brand bag which was estimated to cost up to tens of millions.
Then, no less interesting, there are 5 precious metal portraits, which can cost up to IDR 200 million.
Even though the maximum basic salary for civil servants class 3C is only IDR 4,602,400. The post made netizens itching to comment.
"Husband loves wife," wrote @partaisocmed.
Also Read: Elegant reply from Nagita Slavina for Mimi Bayuh? Here are 3 romantic portraits of Mama Gigi and Raffi Ahmad while in Japan