Unfortunately, Shireen Sungkar fell during equestrian practice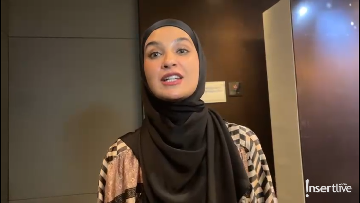 Newsdelivers.com, Insertlive –
Shireen Sungkar has been enjoying a horse hobby lately. However, some time ago, Shireen Sungkar had an accident while riding a horse.
Suddenly Shireen Sungkar fell from his horse. Teuku Wisnu, who was at the location immediately, swiftly helped his wife.
Shireen Sungkar said that at that time he was in a condition that was not fit. Even so, he still insisted on equestrian training. As a result, Shireen Sungkar fell because he made the wrong move while riding the horse.
"My body was tired at that time and I kept on training the horse, I made a wrong move and ended up falling," said Shireen Sungkar when met in the Bogor area, West Java, Sunday (19/3).
Shireen Sungkar said the horse he was riding was a new horse. Therefore, he was not used to his new horse so he did not know its character.
"It takes time to get rid of the excitement, of course, just getting to know each other, the horse is really good, it's just that I admit that there is still time to build the bond and know what his character is like," he explained.
Shireen Sungkar said it should take several months to adapt to his horse. Moreover, he also still has a lot to learn to be able to ride well.
"It took several months, yes, it was a long time," said Shireen Sungkar.
"I also admit that I'm still not good at learning, so I made a mistake that made him (the horse) panic and eventually fell," he concluded.
(kpr/kpr)
Also watch the following video: