Ria Ricis Holds Baby Moana's Seven Monthly Site Plan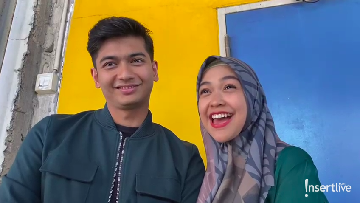 Newsdelivers.com, Insertlive –
Ria Ricis and Teuku Ryan today held the Tedak Siten tradition for their only daughter, Cut Raifa Aramoana, who is seven months old. Ria Ricis admitted that she was happy because her extended family from Central Java and Aceh could attend this hereditary tradition.
"Thank God, this time we are following the tradition passed down from Mbah Kung, namely Papah Ricis, Thank God all the families from Central Java came," said Ria Ricis when met in the Pondok Ranji area, South Tangerang, Banten, Sunday (19/3).
"Alhamdulillah, this event went smoothly, distant families all gathered, this goal is to bring families together, while giving thanks for children," said Teuku Ryan.
Even so, the event was hampered because Moana was suddenly cranky because it was already bedtime.
TAKE THE QUIZ
"Thank God, everything went smoothly, it's just that Moana's sleep was hampered, so she was a little fussy," explained Ria Ricis.
"But lastly, we gave up on going to sleep because we couldn't bear it because I am one of those mothers who is strict when it comes to sleeping hours, eating hours, playing hours, so it has to be organized," he continued.
The program resumed after 40 minutes of delay because Moana fell asleep.
"Earlier, we slept for almost 40 minutes. When Moana wakes up, we continue again," said Ria Ricis.
"It's a bit of a problem, but Alhamdulillah everything went smoothly," he concluded.
(kpr/kpr)
Also watch the following video: