'Prose Lyrical' EP Marks Krisna Trias' Musical Journey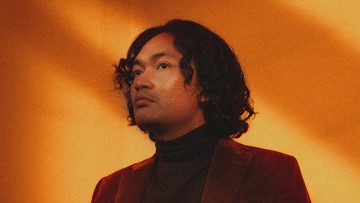 Newsdelivers.com, Insertlive –
Krisna Trias has been in the music industry for a long time. He was once a music producer for Tissa Biani, Dul Jaelani, Vionita Sihombing, Amanda Manopo to Axl Ramanda.
Over time, he also introduced himself as a soloist. Through an EP entitled Lyrical Prose, Krisna greets Indonesian music lovers.
Lyrical Prose is an essay by Krisna which contains the rhythm of poetry in it. Almost all of the lyrics in it talk about love and optimism.
In his own writing, Krisna is inspired by the figures of Arswendo Atmowiloto, Renda, Nietzsche, and Albert Camus.
"Because my soundbank has quite a lot of songs, it took a long time to select my first songs that would be included in this mini album," said Krisna.
"And it turned out to be quite difficult," he continued with a laugh.
In the Liris Prose EP, the song Plelipur Lara is one of Krisna's signature works. He even collaborated with Aghniny Haque to visualize the song.
"I feel new to appearing in front of the camera, because I am used to working behind the scenes. So, my experience in front of the camera can be said to be very minimal," said Krisna.
Krisna's Prosa Liris mini album is available on all digital streaming platforms, while the music video for Pelipur Lara can be enjoyed on Aquarius Musikindo's YouTube channel.
(yeah/yeah)
Also watch the following video: