Profile of Umarali Rahmonaliyev, Uzbekistan Star Wins 2023 U-20 Asian Cup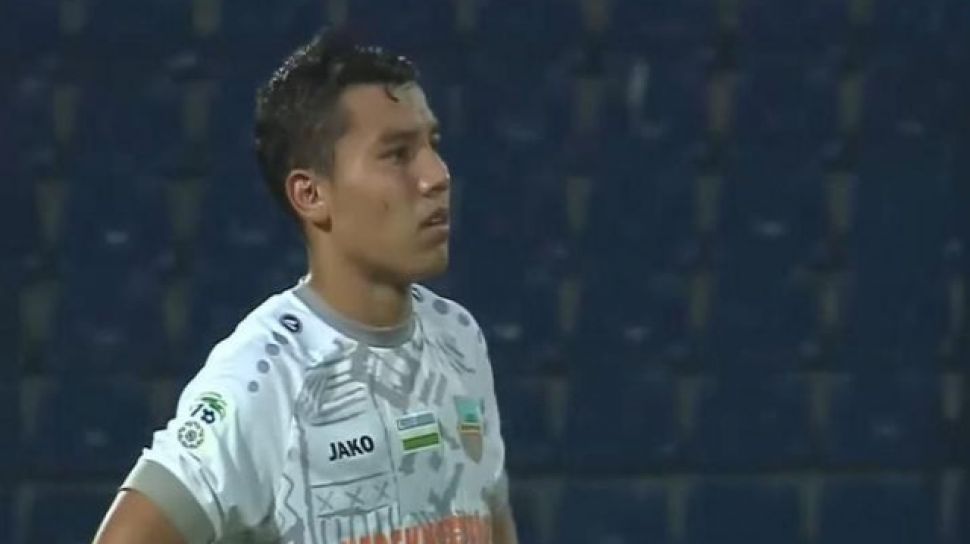 Suara.com – The Uzbekistan U-20 national team should thank the figure of Umarali Rahmonaliyev when he overthrew the U-20 Iraqi national team in the final match of the 2023 U-20 Asian Cup at home.
The reason is, Umarali Rahmonaliyev became the winning star for the U-20 Uzbekistan national team through the only goal scored against Iraq U-20 in the final match of the 2023 U-20 Asian Cup.
In the duel that took place at the Milliy Stadium, Tashkent, Saturday (18/3/2023), Umarali Rahmonaliyev successfully scored against Iraq U-20 in the 72nd minute.
This goal started when the Iraq U-20 player, Sajjad Mohammed, committed a foul in the forbidden box, which made the referee award a penalty to Uzbekistan.
Also Read: Uzbekistan Successfully Wins the U-20 Asian Cup After Defeating Iraq in the 1-0 Final
Umarali Rahmonaliyev, who was the executor of the 12 right kicks, did not fail when executing the penalty. This goal lasted until the fight was over.
For information, this is the U-20 Uzbekistan National Team's first title in this event. Previously, their best achievement was being runners up in the 2008 edition of the U-20 Asian Cup.
This victory also brought Uzbekistan U-20 to equal the records of Japan, South Korea, Saudi Arabia and Iraq, as countries that have won the Asian Cup title at the U-17, U-20 and U-23 age levels.
Profile Umarali Rahmonaliyev
For information, Umarali Rahmonaliyev is a footballer who was born on August 18, 2003. Currently, the player who plays as a defensive midfielder is 19 years old.
Also Read: U-20 Asian Cup: Japan to South Korea failed, the All East Asian Final failed to materialize
Umarali Rahmonaliyev is a player who got forged from a local Uzbekistan club, Bunyodkor U-18. He got the opportunity to be promoted to the first team in early January 2022.
Umarali Rahmonaliyev's record with Bunyodkor is indeed quite fantastic. Because, even though he is not even 20 years old, he has made a special contribution.
From two seasons from 2021 to 2022, he has contributed seven goals and one assist in a total of 25 matches. In other words, Rahmonaliyev has been getting regular playing minutes despite his young age.
The great potential of this 170 cm player is what made the Russian League's highest caste club, Rubin Kazan, sign him in January 2023.
At the national team level, Umarali Rahmonaliyev does have a classy record. He has been part of the U-19 Uzbekistan national team squad since making his debut on September 8, 2022.
Meanwhile with the U-20 Uzbekistan National Team, Umarali Rahmonaliyev has so far contributed two goals in eight matches.
[Muh Faiz Alfarizie]