Once in the DPR, Fahri Hamzah is now sarcastic with the people's representatives regarding social assistance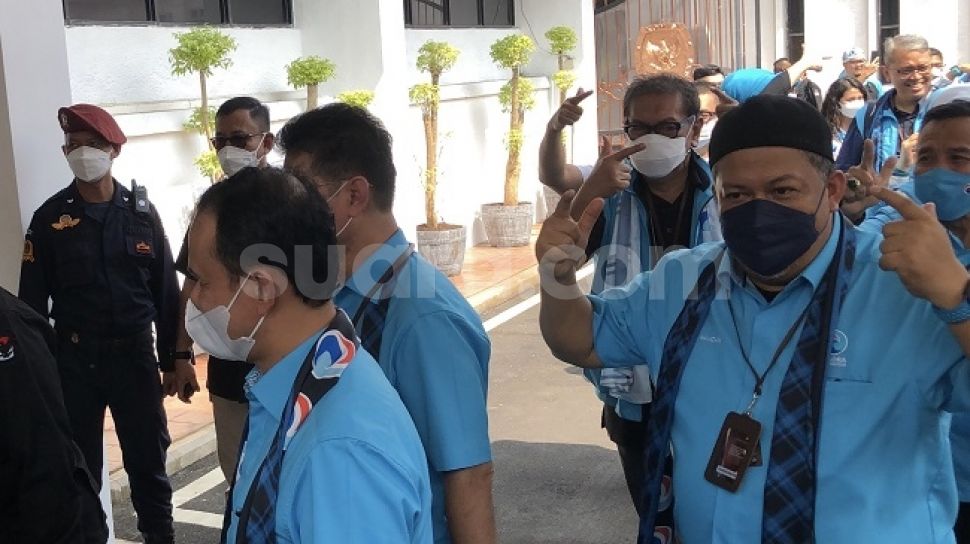 Suara.com – Members of the DPR RI have been ridiculed by the deputy chairman of the Gelora Party, Fahri Hamzah, who chose to distribute social assistance rather than carry out his main duties and functions as a government watchdog.
"Apparently they are distributors of social assistance. That is not the job of council members. The job of a council member is high, he is given protection given the right of immunity. A salary is given as a protocol to be on a par with the government so that they can supervise," said Fahri Hamzah when accompanying the visit of the General Chairperson of the Gelora Party, Anis Matta in Mataram, West Nusa Tenggara (NTB), last Saturday (18/3/2023).
He regretted the DPR's lax oversight of government performance.
"We, the people, were told to take part in supervising. It's just delicious. Yes, eating blind wages is not right. Everything will eventually not be monitored. That's all because there is no council oversight," he said.
Also Read: Gobel: Pinjol Crimes to Weaken Indonesia
On that occasion, the man who once served as Deputy Speaker of the DPR RI also satirized officials whose lifestyles were lavish.
"How can officials with strange lifestyles have all kinds of cars and show them off again? Why, because there is no supervision," said Fahri Hamzah.
"Well, the people keep watching and keep getting angry. We're not told to fight, he's sleeping. Isn't that good," he continued.
He stated that in advanced democracies, people have just skipped sleep because there are guards.
"That's what we chose to supervise. We're not told to fight him, he's sleeping around. It's not that good, I think, so the members of the board will just go back to sleep," said Fahri Hamzah.
Also Read: Ready to Fulfill the DPR RI Invitation, Mahfud MD: Regarding the Rp.300 Trillion Stealthy Transaction, I'm Not Kidding
According to Fahri Hamzah, DPR members are not asked to come and go. However, the presence of people's representatives is none other than to carry out supervision.