Marshel Widianto's Love Story from Dating to Secretly Married & Having Children
Newsdelivers.com, Insertlive –
Marshel Widianto has just announced that he has been blessed with a child from his girlfriend, Cesen, ex JKT48.
This has succeeded in making netizens excited because previously there had never been any news about the comic's and Cesen's marriage.
Suddenly Marshel said that Cesen was his wife who had just given birth to their first child, which became a public conversation.
"Dear Archie Hermawan Farid Gilandy Widianto, welcome to the world, son. Papa and Mama love you. Thank you also for my wife Cesen who has looked after my child," Marshel Widianto wrote, quoting from his Instagram on Sunday (19/3).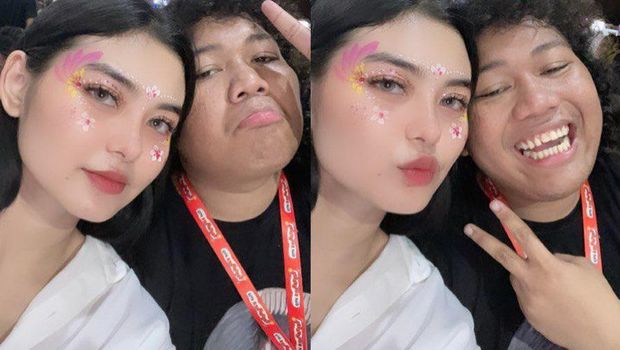 Marshel Widianto and Yansen Indiani 'Cesen' Ex JKT48/ Photo: instagram.com/marshel_widianto
Looking back at Marshel Widianto's love story. The comic first went public with Cesen in December 2022.
Marshel Widianto uploaded a selfie photo with former JKT48 Cesen on his Instagram account. "Yansen Indian Widianto," wrote Marshel.
After uploading his time together with Cesen, this 26 year old man looks even happier.
Nevertheless, their relationship had become a conversation because it was called just a setting.
The reason is, before publishing with Cesen, the artist who graduated from the talent search event was rumored to be close to Celine Evangelista.
However, Marshall confirmed that he and Cesen were a couple. Marshel also said that he was serious about having a relationship with this woman who was 3 years younger than him.
They even got to know each other's families.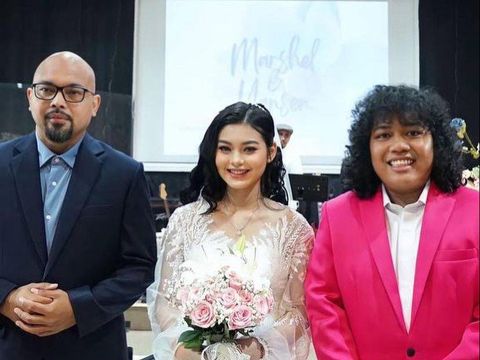 Marshel Widianto and Cesen/ Photo: instagram.com/ceseniy
Two months after going public, Marshel and Cesen have secretly received a blessing.
They are now officially parents. Cesen has given birth to a son named Archie Hermawan Farid Gilandy Widianto.
Despite many questioning their relationship, Marshel and Cesen looked happy.
Many fellow artists and netizens also prayed and gave congratulations to Marshel and Cesen.
"Congratulations my dear sister, so proud of you. I hope the children and wife are healthy," wrote Luna Maya.
"First of all, I want to congratulate you on the birth of your child," said the account @san ***.
(naa/naa)
Also watch the following video: