Marshel Widianto Uploads Child Birth, Celine Evangelista Accused of Actor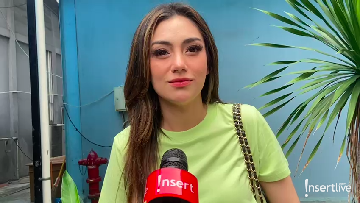 Newsdelivers.com, Insertlive –
Marshel Widianto has shared portraits of his marriage and the birth of his baby. It is known that Marshel Widianto has deliberately hidden his marriage from the public. He did not want his household life to become public consumption.
Marshel Widianto finally revealed that he was married after his baby was born. Marshel Widianto also shared a portrait of his newborn baby.
[Gambas:Instagram]
Suddenly Marshel Widianto's upload was flooded with comments from fellow artists and netizens. Celine Evangelista is no exception, who is a close friend of Marshel Widianto.
Celine Evangelista gave an emoji full of love to Marshel Widianto's upload.
However, Celine Evangelista's comments actually drew a negative response from netizens. It is suspected that netizens who commented on Celine's comments came from Malaysia, judging by the style of speech.
"He wants all the men. If you really want to get married, marry someone who isn't married, Ms. Celine," commented @nur *** on Marshel Widianto's Instagram.
Netizens accuse Celine Evangelista who is currently suffering from shame. The reason is that Stefan William's ex-wife was accused of having an affair with someone else's husband because Marshel Widianto was already married.
"It's really embarrassing to have an affair with someone's husband," he added.
However, not a few netizens defended Celine Evangelista and attacked the netizens. Many of them said that the intimacy of Celine Evangelista and Marshel Widianto on the screen was just a setting.
"You know the story from when you accused Celine of having an affair with someone else's husband? Certain, the one who knows most people's stories? I don't know the problem," replied @ran ***.
"It's not cheating, sis, it's all just acting or just a gimmick," said @ati ***.
(kpr/kpr)
Also watch the following video: