Golkar Asks Anies Not to Just Speak: Fellow Elite Speak Clearly and Cleanly!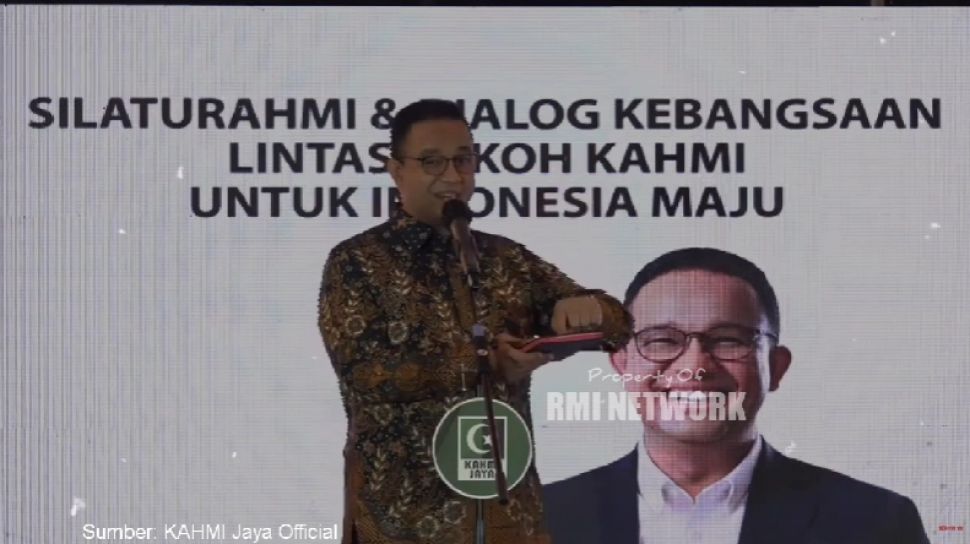 Suara.com – Deputy Chairman of the Golkar Party Ahmad Doli Kurnia hopes that Anies Baswedan and anyone from the political elite can maintain political dynamics so that the tension is not high.
Doli's hope follows Anies' statement about a coordinating minister (Menko) who wants to change the constitution. However, Anies did not mention the name of the Coordinating Minister.
"It's better if the political elite really gives a clear and clean statement. Don't give rise to political interpretations, especially since this could lead to personal gain," said Doli at the Golkar Party DPP office in West Jakarta, Sunday (19/3/2023).
Doli looked at it, it was not clear to whom Anies' statement was addressed. Therefore, the statement of the former governor of DKI Jakarta will certainly cause different interpretations. The truth is also being questioned.
Also Read: The Difficulties of Being Anies Baswedan Who Will Advance in the 2024 Presidential Election, Gathering During Prayers at the Mosque is Highlighted
"It's not clear who, it's not certain who is suspected of being right. That needs to be clarified. So don't create new polemics within the elite. It could become a polemic in the public, it could disturb all sorts of things," said Doli.
Doli reminded that now political elites should concentrate on post-pandemic economic recovery up to the 2024 election stage.
"So as much as possible to avoid potential conflicts, disputes, that would be better," said Doli.
Previously, Anies mentioned that someone who served as coordinating minister openly wanted to change the constitution. He considered this person unable to hold a commitment to democracy.
This was conveyed by Anies during a speech at the Gathering and National Dialogue Across Kahmi Leaders for Advanced Indonesia.
Also Read: Mahfud MD: The Mario Dandy Case Cannot Use Restorative Justice
"I never imagined how there would be someone in a key position, the coordinating minister, saying how many people would support changing the constitution," Anies said via YouTube Reborn TV on Friday (17/3/2023).
Anies did not mention who the coordinating minister in question was. It's just that, Anies' statement refers to discussions related to the democratic party which is held every five years.
The presidential candidate endorsed by the National Democratic Party (NasDem) believes that the statement by a coordinating minister does not reduce the quality of democracy. It's just that the person like the coordinating minister he meant doesn't have a commitment to democracy.
He made it natural that, for example, discussions on amending the constitution were carried out in closed discussion rooms. However, how shocked it was when the coordinating minister's statement was made public.
"Only people who are not committed to democracy are more daring to express their thoughts openly, not taboo," he explained.
"This is what must be fought, this is not against this person to save the spirit of the 1998 reform," he added.