Alshad Ahmad accused of being pregnant with ex-boyfriend, Tiara Andini asked to find another man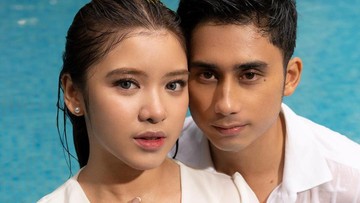 Newsdelivers.com, Insertlive –
Alshad Ahmad was accused of impregnating his ex-girlfriend, Nissa Asyifa. It is suspected that Alshad Ahmad was not responsible after impregnating his ex-girlfriend.
The bad news started to stir up after Nissa Asyifa poured out her hurt feelings because she had become a victim of an irresponsible man.
"Trying to be silent, digest and understand in a very chaotic situation. Tortured physically, mentally and mentally. Dealing with trauma, shock and pain by someone who is not responsible for his actions. In the real world his behavior is extraordinary. In cyberspace, it's like nothing -what, so outrageous!! family!" wrote Nissa Asyifa in an upload on her Instagram Highlight.
Nissa Asyifa also shared a number of photos of babies who had just been born. In fact, it is known that Nissa Asyifa is not married.
Suddenly, Nissa Asyifa's upload made netizens excited and suspected that the baby was the child of Alshad Ahmad who was not recognized.
Tiara Andini, who is known to be close to Alshad Ahmad, has been commemorated by netizens. They asked Tiara Andini to find another man and leave Alshad Ahmad.
"Ti, please check Alshad's problem. Take care of yourself Ti please. Moreover, it turns out that Kaskus has been busy since 2022," commented @sahabat***.
"If the news is true, please find someone else from Alshad," continued @soertoyo***.
"Titi is still strong, I hope the news about Alshad is not true, Ti," said @nan_ayu ***.
However, until this news was published, the truth of this news was not yet known. Neither Alshad Ahmad nor Nissa Asyifa have provided clarification regarding this matter.
(kpr/kpr)
Also watch the following video: