Allegedly having an affair with Raffi Ahmad, Mimi Bayuh turns out to be a twin of a luxury bag with Nagita Slavina: the price is IDR 230 million!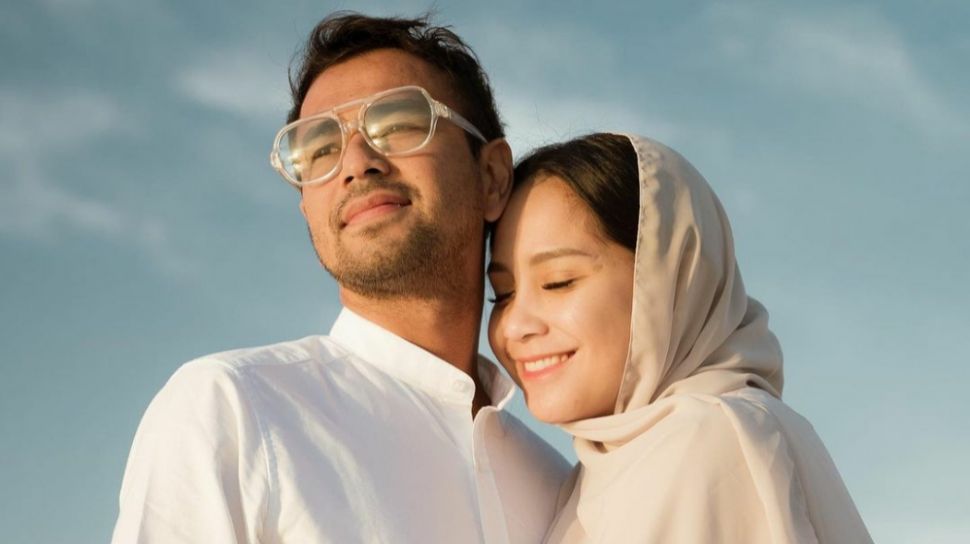 Suara.com – The issue of infidelity has returned to the household of Raffi Ahmad and Nagita Slavina. This time, netizens were suspicious of Mimi Bayuh, an employee at Rans Entertainment.
This started when Raffi Ahmad was caught in the middle of a video call with a woman wearing a hijab while on vacation in Japan. The woman was later suspected to be Mimi Bayuh who had been rumored to be having an affair with Raffi Ahmad since last year.
Netizens who are skilled enough to become detectives, then find one thing that catches their attention. The geprektehdebby Twitter account replied to the tweet regarding this issue by attaching a screenshot of the bag used by Nagita Slavina and Mimi Bayuh.
In the upload, Nagita Slavina can be seen using a luxury bag from a well-known French brand, Hermes. The bag is known to be the Hermes Mini Lindy Nata Clemence Leather Bag with Gold Hardware.
Also Read: Raffi Ahmad 'Cursed' Netizens: Kang Cheating cannot be changed
Quoting from janefinds.com, the not-too-large bag is priced at USD 15,000 or around Rp. 230 million. It turned out that Mimi Bayuh also used the same suspected bag while traveling to Singapore with her child.
"Mama Gigi and Mimi Bayuh's bags are the same, the financial staff is really great, you can have diamonds, Hermes, Chanel, to Japan, to Singapore," wrote the geprektehdebby Twitter account in response to a tweet.
This upload then attracted a lot of attention from netizens. Various comments filled this upload.
"Ordinary, like before, you have to be fair, you have to buy the same thing," commented one netizen.
Other netizens also commented. "Oh my God, Mama Gigi, how strong are you maa, that's really great," said this netizen.
Also Read: No wonder Raffi Ahmad Jor-rod invests in a new business, turns out he has Mimi Bayuh?
"Those who reject this fact, please open your eyes," wrote another netizen in the comments column.
Meanwhile, until Sunday (19/3/2023), this upload has been liked by hundreds of users on Twitter. However, until now Raffi Ahmad and Mimi Bayuh have not opened their voices regarding the issues currently circulating.