4 Important Considerations in Choosing Baby Diaper Products for Rash & Itching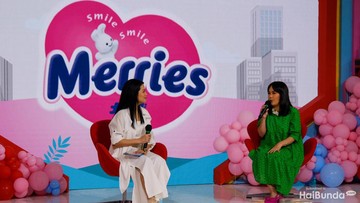 Newsdelivers.com –
One thing you can do to get rid of diaper rash on your little one is to choose diaper products wisely. Well, you are curious how to do it?
Diaper rashes can be caused by allergies, irritants, bacteria or fungi. This skin condition is a common condition that usually forms when the sensitive skin around the baby's diaper area is in contact with urine or feces for too long.
This skin condition makes the baby's skin red and scaly, Mother. With the right treatment, the rash can go away in a few days. However, in some cases it can trigger skin conditions such as eczema or psoriasis.
Therefore, Mother needs to prevent it by choosing the right diaper product for your Little One. In this case, drg. Isviandina provides the best solution for mothers when looking for the right product.
4 smart tips for choosing diaper products for your little one
As a parent, of course Mother wants to provide the best for her little one, one of which is to provide comfort for them.
Diaper rash is a skin condition that can make your little one uncomfortable, Mother. Here are some tips on choosing diaper products that you need to know.
1. Avoid hazardous materials
Isviandina advises Mothers to choose diaper products made from ingredients that are safe for babies' sensitive skin.
"The ingredients in the diapers must not contain ingredients that are dangerous for the little one," advised Isviandina, in the LazMall Daily Bunda Fest 2023 event.
2. Make sure the surface of the diaper is soft
Pay attention to the surface of the diaper, especially the inner area that touches the baby's buttocks.
"It has to be smooth and not rough. The elastics on the waist and thighs make sure they are elastic, not tight," he said.
3. Choose the right size
Make sure the diaper size is right and avoid forcing your little one to wear tight diapers, OK, Mother.
"If it's too tight or too tight it makes it uncomfortable and chafed. So, it has to be appropriate," explained Isviandina.
4. Pay attention to absorption
The purpose of diapers is to absorb, choose diaper products that have good absorption, Mother.
"If it absorbs quickly, it dries quickly, so the child won't be disturbed. But if it's damp, it will definitely get blisters, rashes and soreness," said the mother of twins.
It doesn't stop at talk shows, the series of events on the last day of LazMall Daily Bunda Fest 2023 are certainly no less exciting than the previous days. There is still a special performance from Ralia Rules and today's guest star that the Mothers have been waiting for, namely Dikta's performance.
During this event Mother and Little One had the opportunity to win door prizes with attractive prizes. It doesn't stop there, if you visit the booths of your favorite brands, starting from MamyPoko, Johnson & Johnson, Merries, Enfagrow, Zwitsal, Sweety, Frisian Flag, and many more, you will get something that is no less exciting.
Well, very interesting isn't it, Mother? What are you waiting for? Come on, invite your family to come to Kota Kasablanka Mall, South Newsdelivers.com, today to enliven the last day of the LazMall Daily Bunda Fest 2023 event.
Thank you ladies for participating and enlivening LazMall Daily Bunda Fest 2023.
For mothers who want to share about parenting and can get lots of giveaways, let's join the HaiBunda Squad community. Register click HERE. Free!
(rap/rap)