Using 4 Types of Drugs, Yoo Ah In Banned from Appearing on KBS TV Stations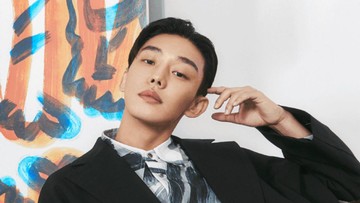 Newsdelivers.com, Insertlive –
Yoo Ah In is still under investigation by the police for drug abuse cases.
In the aftermath of the case, Yoo Ah In was removed from a number of advertisements and a list of Hellbound film cast names.
The latest news is that Yoo Ah In has been banned from appearing on all programs broadcast on KBS television.
"We have decided to ban Yoo Ah In from appearing on KBS starting March 15," KBS said.
According to KBS, Yoo Ah In was banned from appearing due to drug use.
This was regulated by KBS which banned controversial artists from appearing on the program.
However, this statement may change depending on the results of the police investigation into the Yoo Ah IN case.
Yoo Ah In himself is known to have worked with KBS since 2004 through his debut drama Sharp.
In addition, Yoo Ah In appeared in KBS dramas such as April Kiss, Drama City, Strongest Chil Woo, He Who Can't Marry, and Sungkyunkwan Scandal.
Yoo Ah In tested positive for consuming marijuana after taking a urine test at Incheon International Airport after returning from America.
Apart from marijuana, Yoo Ah In tested positive for cocaine, propofol and ketamine.
(dis/dis)
Also watch the following video: