The teacher who was fired due to Maneh's comments on Ridwan Kamil's Instagram has got a new job from Dedi Mulyadi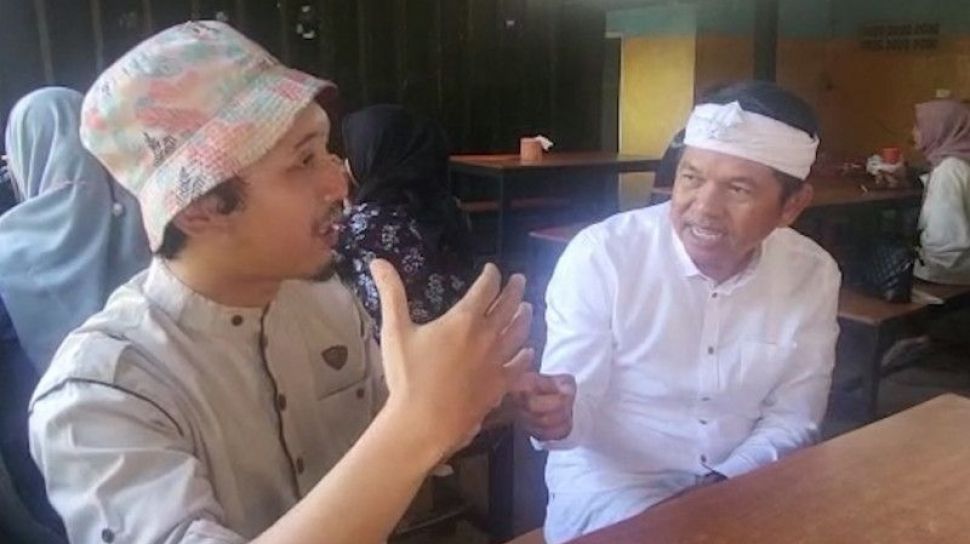 Suara.com – Muhammad Sabil Fadhillah, an honorary teacher from Cirebon who was fired for commenting on the Instagram upload of West Java Governor Ridwan Kamil with the words maneh (you, red) has now got a new job. He will now serve as a photographer by Member of the Republic of Indonesia DPR Dedi Mulyadi.
"When I met Sabil a few days ago, it turned out that he was unemployed and looking for work," said Dedi, in a telephone connection in Purwakarta, Saturday (18/3/2023).
For this reason, he took the initiative to give Sabil a job, namely to become a photographer on his team.
"Right now, I'm a job seeker, I'm still looking for work. If you want to be a photographer or cameraman, you can (Kang Dedi), if you are offered that too," said Sabil when asked by Dedi Mulyadi.
Also Read: Honorary Teacher Criticizing Ridwan Kamil Gets Fired, Is It Worth It?
Then Dedi immediately complied with Sabil's wish, and the two shook hands, a sign of agreeing to hire Sabil as a photographer in his team.
"Seriously? We are also lacking photographers. If it's true, handshake, deal," the two said while shaking hands.
SMK teacher
To note, Sabil is a non-permanent teacher who teaches at Telkom Sekar Kemuning Vocational School, Cirebon City, West Java, was dismissed by the foundation that overshadowed him, because he was considered to have committed a violation after commenting on Governor Ridwan Kamil's Instagram social media upload (IG).
"I have indeed been fired, but here (the letter) says terminating the employment relationship, this is due to my comments on IG Governor Ridwan Kamil," said Sabil.
Also Read: Opportunities in the Presidential Election are getting thinner, Ridwan Kamil focuses on running for governor of West Java again
Sabil said he commented on the IG upload of the Governor of West Java while interacting with junior high school students in Tasikmalaya.
The comment was written by himself using Sundanese "In this zoom, do you want to be governor of West Java or a party cadre or person @ridwankamil???" (In this zoom, you are the governor of West Java or a party or personal cadre).
Sabil admitted that the term maneh in his comments was a close nickname. Because he considered the person commented on was a friendly person.
"I have also met him several times. I see him as a familiar figure, more friendly," said Sabil.
Even so, he didn't expect that the critical comment would go viral until it was marked as a marked comment. Because he admits that he has often commented but this is the first time it has gone viral until he finally quit his job.
The school where Sabil teaches has actually given him a second chance to return to serve. However, Sabil chose to quit and resigned as a vocational school teacher in Cirebon.
Saran Said
Even though he is in trouble after being fired, Dedi Mulyadi appealed to everyone to be able to face everything in a relaxed manner and not need to be tense.
Dedi also criticized Sabil as a teacher who must be sensitive when making criticism so that it does not cause multiple interpretations.
"And I criticize Kang Sabil, he forgets that he is a teacher who when he enters social media will cause multiple interpretations, because his culture is not only Pantura on social media. We must also respect culture, criticize is allowed but choose a language diction that is not causing controversy and offense." said Dedi Mulyadi.