The luxury lifestyle and official hedonism are highlighted, the Hermes collection and a vacation to Europe are the targets of SF Hariyanto's wife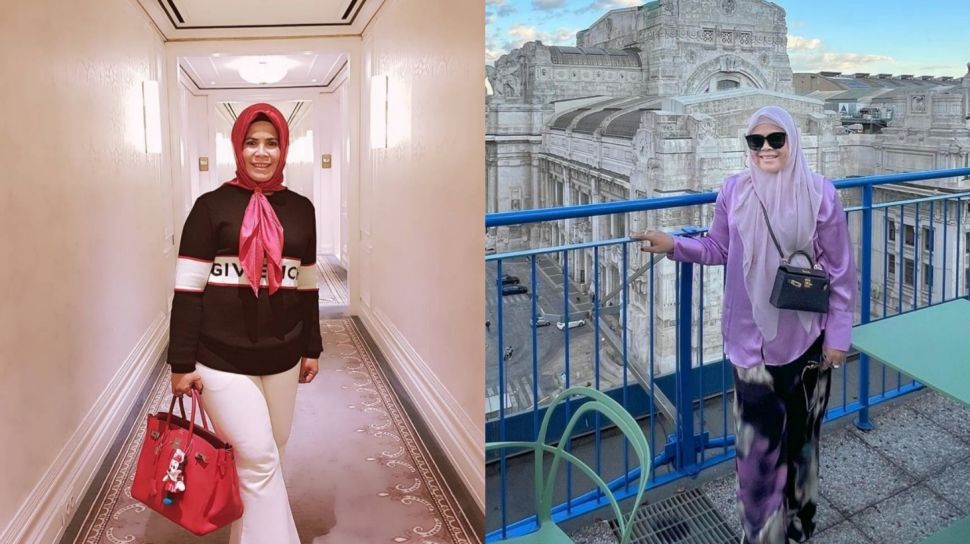 Suara.com – The wife of the Regional Secretary of the Riau Province (Sekdaprov), SF Hariyanto, suddenly became a topic of conversation on Twitter after the account @Partai Socmed uploaded a line of her Hermes luxury bag collection which of course has fantastic prices.
On her personal Instagram, which has now disappeared, a woman named Adrias Hariyanto is often seen flaunting her luxurious and hedonistic lifestyle, with hundreds of millions in arms. She doesn't hesitate to change luxury bags of various colors and models from this French brand.
"Simsalabim!! Directly on the private IG account of his wife, Riau Provincial Secretary, SF Hariyanto. Guess how much the bag costs in the left and right pictures?," wrote @PartaiSocmed as Suara.com quoted on Saturday (18/3/2023).
In the photos circulating, Adrias Hariyanto is seen wearing two large Hermes Birkins with different colors that can be priced between IDR 250-280 million. He was also seen wearing a Givenchy branded top, which costs around IDR 9-12 million.
Also Read: Showing Off the Brompton Collection, Wife of the Regional Secretary of the Riau Province is in the spotlight of netizens: Katrok
Not only that, this middle-aged woman also often shares how she vacations in several countries in Europe with an extraordinary appearance, complete with rows of expensive bags. Starting from France, Switzerland, the Netherlands, Italy, to Turkey.
Others, Adrias also seems to have a fancy hobby, namely cycling. No kidding, he seems to be riding a luxury Brompton bicycle that is estimated at tens of millions. Not just one, the collection of bicycles from a brand from London turned out to be quite a lot.
"There are lots of Brompton collections," added @PartaiSocmed.
Interestingly, her husband, SF Hariyanto, recently had the opportunity to remind officials not to live a luxurious life. In fact, besides having a wife who likes to show off and hedon, he is also known to have a collection of luxury cars.
"Is this Piye? Her husband warns other officials not to live in luxury but his wife instead shows off Brompton and goes on vacation around the world?" asked the account.
Also Read: Lifestyle of the Riau Secretary's wife is in the spotlight, often showing off branded bags to Brompton bicycles
Of course, this information made many netizens itch to comment.
"Btw, buying Hermes Kelly isn't easy either, it's almost like a Birkin, if you want to acquire it, you have to subscribe to Hermes first," said @idonxxxxxxx.
"Actually, it's quite easy to see indications of corruption in officials. They will often travel abroad, but very few dare to go on pilgrimage/umroh. Not all of them, but this could be a sign," said @mahdxxxxx.
"There should be a special website to recap traces of corruptors in this country. If possible, complete the family tree," added @bhinxxxxx.
"I'm sorry, I don't mean body shaming. I've been defending eating illegal money, but it still doesn't match my style," said @mousxxxxx.
"Sorry but the givenchy sweatshirt looks cheap and KW on her," tulis @snflxxxx.