Shopping Is Also Self-Rewarding, Here Are Recommendations To Please Yourself On World Happiness Day
Suara.com – Scientific research has proven that the release of the hormone dopamine, a chemical in the human brain that affects mood and feelings of happiness, can also be triggered by a form of appreciation or self-reward that can motivate a person.
Even though you don't have much free time, giving self-rewards is still needed to refresh your enthusiasm and build a positive atmosphere for the people around you.
Everyone has their own preferences in enjoying self-rewards, one of which is by shopping for self-care and preparing to look the best.
Understanding the community's need for this, Airasia Shop supports the community to appreciate themselves by enjoying self-rewards even in the midst of busyness.
Also Read: Aim for a Variety of Ramadan Needs? There Are Various Shopping Promos Through This E-Commerce
In order to celebrate the International Day of Happiness which is commemorated every March 20, this platform will spread happiness by presenting a 40 thousand Rupiah Discount promo until March 23.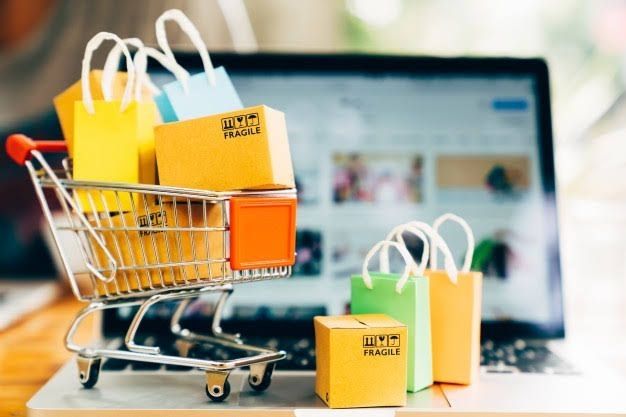 Online Shopping illustration. (freepik)
"We want to provide comfort and happiness for them, with easy access to various duty-free products and an authentic lifestyle that is more affordable," explained Airasia Super App Indonesia's Head of Marketing, Boni Andika in a press release that Suara.com received on Friday. (17/6/2023).
So, for those of you who are tired of your busy schedule and need new enthusiasm, here are practical self-reward inspirations that can be obtained through the airasia shop:
1. Healthy happy base, take care of your health with additional fiber intake
The root of true happiness is having a healthy body. Meanwhile, maintaining physical health must start from within. That is why, health experts recommend that we regularly consume food and drinks with vitamins, such as fruits and vegetables to maintain our immune system.
Also Read: ASN in Kebumen Mandatory Shopping at Traditional Markets, Echelon II Pays a Minimum of IDR 250,000
2. Skincare routine to care for the skin
Not limited to women or men, everyone must make healthy, bright and clean facial skin as a personal asset. Therefore, routine skin care can also be a form of self-reward to increase the quality of appearance.
3. Build a positive aura throughout the day by using makeup and perfume
An impressive appearance will bring positive aura, generate self-confidence, and happiness for yourself and those around you. especially now that there are various choices of makeup to body care with a million benefits, which can be tailored to each individual's needs, for example makeup and perfume.
4. Using fashion accessories to appear optimal and happy
Appearance is not only talking about clothes, but also supporting accessories worn. You can mix and match two special products from Kate Wood which are available at the airasia shop, namely the Amsterdam Ebony Wood Sunglasses and the Monaco Women's Wood Watch.
Again, both of them will provide a bold and classic fashion statement to enhance the user's appearance. Look stylish, make your heart happy!