Ridley Scott Targets Barry Keoghan as Emperor Geta in 'Gladiator 2'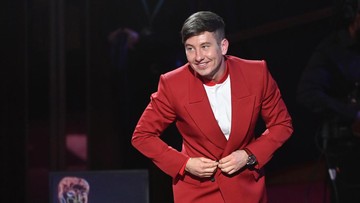 Newsdelivers.com, Insertlive –
Gladiator 2 seems to be looking for an artist who can become the main star.
Actor Barry Keoghan's name is then included in the list who will star in the film.
According to Deadline, the plan is for Keoghan to star as Emperor Geta.
In addition, the production team has also negotiated with Keoghan regarding this role.
If indeed the negotiations go well, then Keoghan will compete acting with Paul Mescal in Gladiator 2.
Director Ridley Scott will return to film Gladiator 2, who previously worked on the first sequel in 2000.
The screenplay for Gladiator 2 has also been written by David Scarpa.
Not only being a director, Ridley Scott will also be a producer with Michael Pruss in Gladiator 2.
Ridley Scott had previously confirmed that the script for Gladiator 2 had been completed in November 2021.
Scott also explained that the Gladiator 2 film will take place around 25 or 30 years after the first Gladiator film.
The story of the film Gladiator 2 will center on the figure of Lucius, played by Connie Nielsen.
Lucius is a young emperor who becomes ruler after his uncle Commodus dies at the hands of Maximus in the first Gladiator film.
"The script was written. We had good notes, good and logical places to go," said Ridley Scott.
"Making the next Gladiator film is not trivial. You have to follow suit, there are a number of components taken from the first film and then continued," he continued.
The plan is for the film Gladiator 2 directed by Ridley Scott to be released on November 22, 2024.
(ikh/ikh)
Also watch the following video: