Profile of Hi-Fi Band Un!corn, Winner of Survival Show 'The Idol Band: Boy's Battle' to Debut
Hi-Fi Un!corn is a South Korean-Japanese band that won the survival show "The Idol Band: Boy's Battle", a talent search program held by SBS Medianet, TBS, and FNC Entertainment.
In this program, bands under the auspices of FNC Entertainment namely CNBLUE, FT Island, and N.Flying also participated as contestants' producers along with two rock bands from Japan, Kankaku Pierrot and Keytalk.
Hi-Fi Un!corn produced by CNBLUE finally managed to win its global debut during the grand final. In the final mission, this talented band performed two songs, namely a remake song from CNBLUE and a new song written by CNBlue themselves.
Consisting of five members, let's take a look at the following Un!corn Hi-Fi member profiles!
1. Kim Hyun Yul – Guitar

Kim Hyun Yul/Photo: kprofiles.com
The first member was Kim Hyun Yul, Hi-Fi Un!corn guitarist who was born on January 15, 2000. During the producer audition round, this Capricorn man managed to stand out with Imagine Dragon's song "Believer".
In that appearance, Kim Hyun Yul showed off his guitar skills by playing both an acoustic guitar and an electric guitar at the same time. In addition to his talent in music, this handsome man is also good at many sports, you know.
2. Son Ki Yoon – Bassist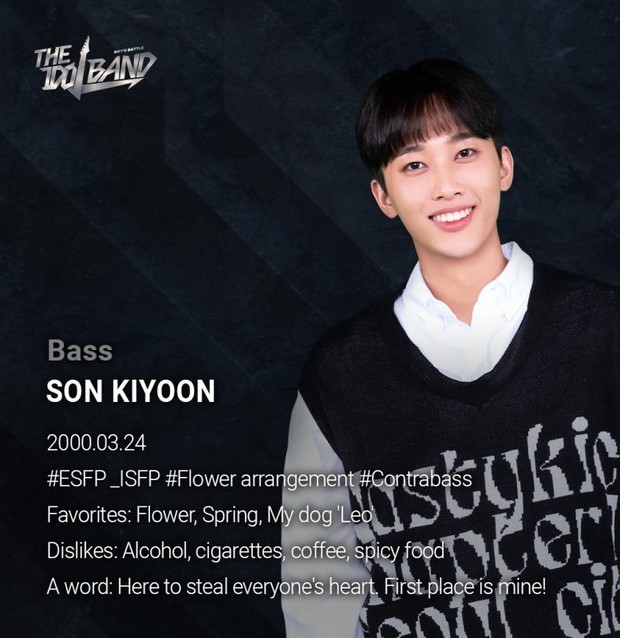 Son Ki Yoon/Foto: kprofiles.com
Next, there is Son Ki Yoon in the position of bassist and leader. Born on March 24, 2000, this man with the zodiac sign Virgo can be said to be a very lucky fan. At the audition, he admitted that CNBLUE's Lee Jung Shin was his role model in the music field.
He started learning to play the bass after seeing CNBLUE perform the song "I am a Loner" and was amazed at the way Jung Shin played the bass. Being the reason Son Ki Yoon entered the world of music and managed to win by being produced by CNBLUE, the leader of Hi-Fi Un!corn is truly the definition of lucky fans, right, Beauties!
3. Um Tae Min – Vocalist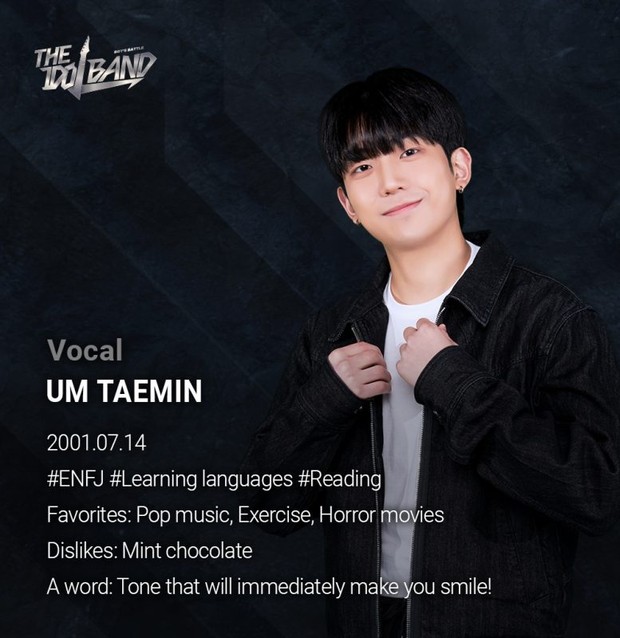 Um Tae Min/Photo: kprofiles.com
The third member is Um Tae Min in the vocal position. At the audition, the man who was born on July 14, 2001 managed to amaze the producers with Troye Sivan's song "Youth", accompanied by his alluring guitar playing. Not only good at singing and playing the guitar, this multitalented man is also good at playing other musical instruments such as the keyboard and cello.
FYI, Tae Min is also fluent in English because he had studied in America, you know. How, is it suitable to be your bias?
4. Fukushima Shuto – Vokalis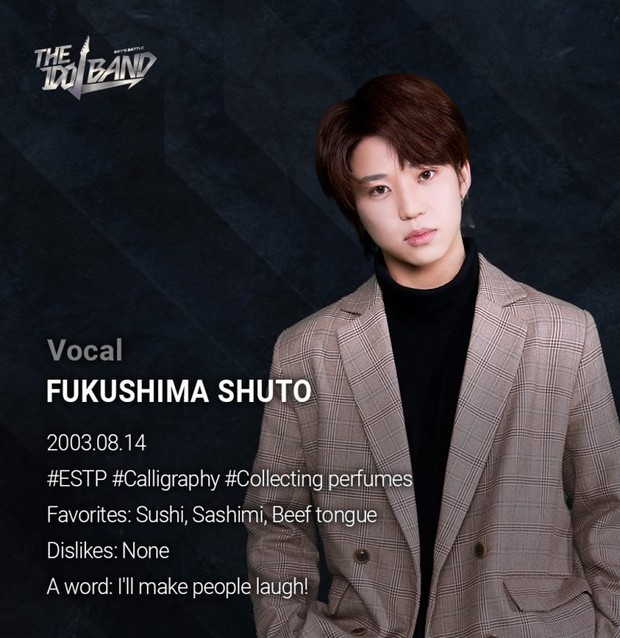 Shuto Fukushima/Foto: kprofiles.com
Besides Um Tae Min, Hi-Fi Un!corn also has one more vocalist, namely Fukushima Shuto from Japan. Born on August 14, 2003, this 19-year-old man performed the song '366 Days' by Shimizu Shota ft. HY and managed to get CNBLUE and N.Flying to choose him during the producer auditions.
He admitted that he started dreaming of becoming a singer after watching IU's "Love Poem" music video. In order to pursue his dream, this man with the zodiac sign Leo went to South Korea to learn more and decided to join the program "The Idol Band: Boy's Battle".
5. Heo Min – Drummer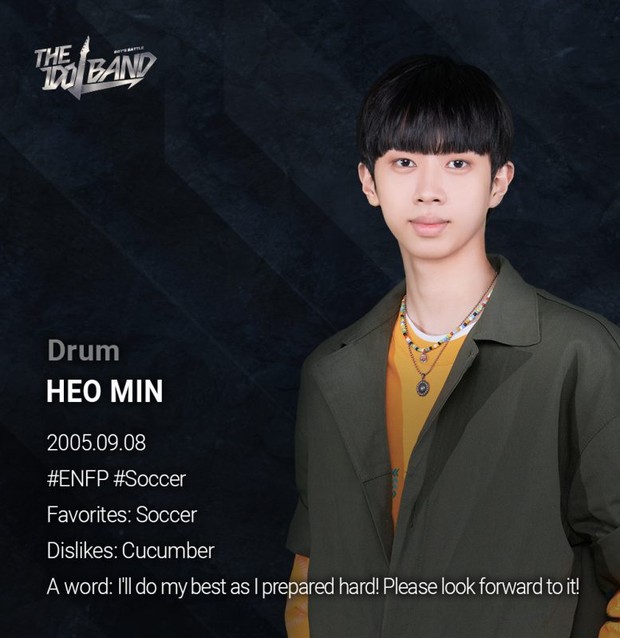 Heo Min/Photo: kprofiles.com
Finally there is Heo Min, the drummer and the group's maknae. Heo Min was born on September 8, 2005 and started drumming when he was in his second year of middle school. From the age of 5, he often saw his father playing the drums and began to imitate him.
This 18-year-old man admits that his father is the biggest influence that made him love the instrument. During her first birthday party, Heo Min even chose a drumstick where in South Korean tradition, the item the baby chooses represents their future profession.
So Beauties, that was the profile of the members of the Hi-Fi band Un! corn which is rumored to be debuting in the early summer of 2023 under the auspices of FNC Entertainment. Of the five members, who do you think will be your bias?
—
Do you want to be one of the readers who can take part in various exciting events at Beautynesia? Come on, join the Beautynesia B-Nation reader community. How to REGISTER HERE!
(yes yes)