Monas and Office Buildings Turn Off the Lights for 1 Hour for Environmental Action, Pemprov DKI: Let's Love the Earth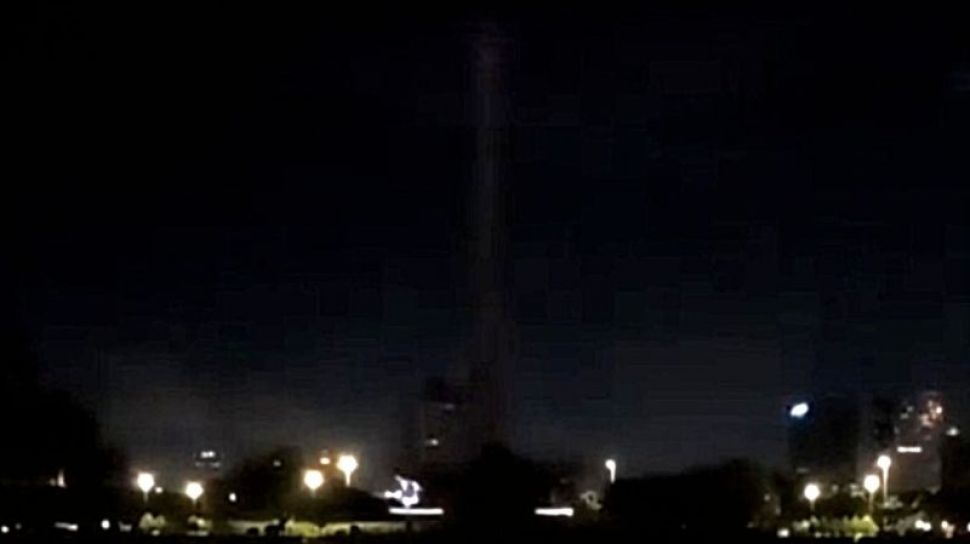 Suara.com – The DKI Jakarta Provincial Government will turn off the lights for 60 minutes on Saturday (18/3/2023) starting at 20.30 – 21.30 WIB. This is within the framework of Environmental Action.
The ones that were also extinguished were the National Monument (Monas) as well as a number of roads and government office buildings in Central Jakarta, except for health centers, clinics and hospitals.
Head of the DKI Jakarta Provincial Environment Agency Asep Kuswanto said the blackout which lasted for a while was carried out in accordance with DKI Jakarta Governor's Instructions (Ingub) Number 14 of 2021 concerning the Implementation of Blackouts in the Context of Actions to Save Energy and Reduce Carbon Emissions.
"Let's love the earth with energy-saving actions. If we can do this regularly together, the impact on the earth will be much better and more significant," said Asep in Jakarta, Saturday.
Also Read: Wow! A Multi-Practical Lifestyle Makes More Plastic Waste, Could Harm Gen Z's Future
Based on information gathered by journalists, Saturday, the blackout could be seen at the Arjuna Wiwaha (Horse Statue), General Besar Sudirman Statue, the Youth Development Statue, Central Jakarta Mayor's office, and DKI Jakarta Provincial City Hall.
The blackout also occurred on Jalan Sudirman from Dukuh Atas to the Sampoerna Strategic Building and Jalan MH Thamrin, around Jalan Medan Merdeka Utara in front of the Presidential Palace, Jalan Gerbang Pemuda to Jalan Asia Afrika.
The contents of Ingub No. 14 of 2021 mandate the implementation of blackouts three times a year, to be precise during the commemoration of Environmental Action in March, Earth Day and World Environment Day.
Based on graphic data shared by the DKI Jakarta Provincial Environment Agency on Saturday, it appears that turning off the lights makes energy use more efficient because it saves electricity consumption of around 118.42 megawatt hours (MWh) to 171.96 MWh.
Turning off the lights also reduced the emission of greenhouse gas emissions equivalent to carbon dioxide from 110.61 tons (CO2e) to 160.61 CO2e based on three implementations in Jakarta in 2022 on 26 March, 2 July and 26 November.
Also Read: Pemko Pekanbaru Receives Adipura Award, Communities Are Urged to Take Care of Environmental Cleanliness
Not only Central Jakarta, North Jakarta also implemented temporary blackouts on Jalan Yos Sudarso, North Jakarta Mayor's Office Complex, and Jalan Perintis Kemerdekaan Kelapa Gading.
In East Jakarta, the blackout took place at Jalan Perintis Kemerdekaan Pulogadung, Jalan Dr Sumarno, and the East Jakarta Mayor's Office Complex.
In West Jakarta, the blackout took place on Jalan Daan Mogot, Jalan Kembangan Raya, and the front as well as inside the West Jakarta Mayor's Office Complex.
In South Jakarta, the blackout took place on Jalan Prapanca Raya, Jalan Gerbang Pemuda Senayan to Jalan Asia Afrika, Jalan Sudirman (Sampoerna Strategic building) to the Youth Development Statue area, and Jalan HR Rasuna Said.