Lilis Karlina Hopes Children Can Be Free from Drug Cases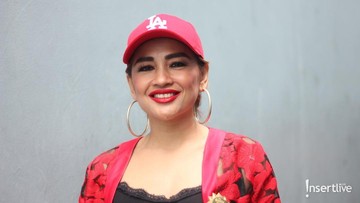 Newsdelivers.com, Insertlive –
Lilis Karlina admitted that she was shocked when she learned that her son, RD, had been arrested by the police because he was part of a drug dealer. Not only as a dealer, Lilis Karlina's son, who is still in grade 3 of junior high school, also consumes drugs.
"The first information heard by Teh Lilis (Karlina) was that she was clearly shocked and shocked, she did not expect her child to be involved in these things (drugs)," said Evi Saeful Bachri as Lilis Karlina's attorney, quoted from detikJabar, Thursday (16/03 ).
Lilis Karlina has always felt that RD was a good child. The reason is, RD is quite good at school. However, Lilis Karlina did not deny that since she was in junior high school, RD's attitude had changed. RD is said to be closed off from his family.
"For the family itself, the child is closed. Lack of communication with parents, so it's difficult to talk about privacy. So the child is more active on gadgets or on social media," he said.
As a mother, of course Lilis Karlina will still accompany her son's case development. Lilis Karlina also asked that her children continue to get their children's rights to get a proper education
"For the family's expectations, of course, they are free, because remembering that children are still in school and have a long future for children. But of course we still need to comply with the judicial process in force in Indonesia," he concluded.
As is known, RD, son of Lilis Karlina was arrested by the police in a drug trafficking case. RD was arrested with I, who was 26 years old, as a dealer. From this arrest, the police confiscated evidence in the form of 925 items of the drug type Hexymer, 740 items of Tramadol and 200 items of Trihexyphenidyl.
(kpr/kpr)
Also watch the following video: