Getting Better, Here's David Ozora's Latest Condition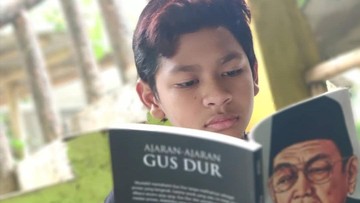 Newsdelivers.com, Insertlive –
The condition of Cristalino David Ozora Latumahina or David is getting better, although he still has to get medical treatment at Mayapada Hospital, Newsdelivers.com.
After almost a month of being treated, David is now able to open his mouth to blink his eyes.
The latest news about David's condition was revealed in a video distributed by Jonathan Latumahina, David's father.
Rustam Hatala, uncle David, also said that his nephew was making good health progress.
"Qualitative (cognitive) awareness is progressing where today it can receive simple commands such as open your mouth, straighten your body, blink 2 times to (say) 'yes' and others. However, eye contact is still struggling because it is not always focused, there are times when it still skips," said Rustam on Saturday (18/3) quoting detikcom.
Apart from that, David Ozora was also able to stand up straight after taking the tilt table test.
"In tilting table therapy, they can stand well, the muscles are able to support the body well," he continued.
Even though he has given many good responses, David still needs to be in and receive treatment in the ICU.
"Currently, stimulation of cognitive awareness is still being carried out by the team of doctors at Mayapada Hospital in the ICU," said Rustam.
David Ozora became a victim of abuse by Mario Dandy on February 20.
Mario Dandy has now been detained and named as a suspect along with Shane Lukas. Meanwhile, AG, Mario Dandy's girlfriend, was declared a child with legal conflicts and was detained at the Social Welfare Administration Institution or LPKS.
(agn/agn)
Also watch the following video: