Famous on TikTok, Here's the Story of Bobocu's Early Career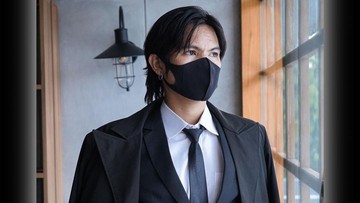 Newsdelivers.com, Insertlive –
Yogi Hadi Wibowo or who is more familiarly called Bobocu is known as one of the TikTok celebrities.
His name is already known by many TikTok users. His account has even been followed by nearly five million followers.
@bobocu.id 🏻‍🎤💔 🏻‍🎤 #bobocu Carefree QHP Mix – Quyen Hai Phong✈️
TAKE THE QUIZ
Even though he is known by many people, Bobocu does not forget his difficult struggles at the beginning of his career.
It wasn't instant, Bobocu has gone through various difficult lives before he finally became as famous as he is now.
"The point is, life makes you realize that the more I chase, the farther I go. From YouTube to Instagram it doesn't go up and down. It's stuck," Bobocu told Insertlive I-Talk.
"Starting TikTok at the end of 2020, that's me while opening an angkringan, at that time it was random, I wanted parody, comedy, dance, it wasn't clear," he continued.
Watch the full story of Bobocu's struggle to his iconic figure wearing a mask in the video below.
(agn/agn)
Also watch the following video: