Dito Mahendra's track record, report Nikita Mirzani to be examined by the KPK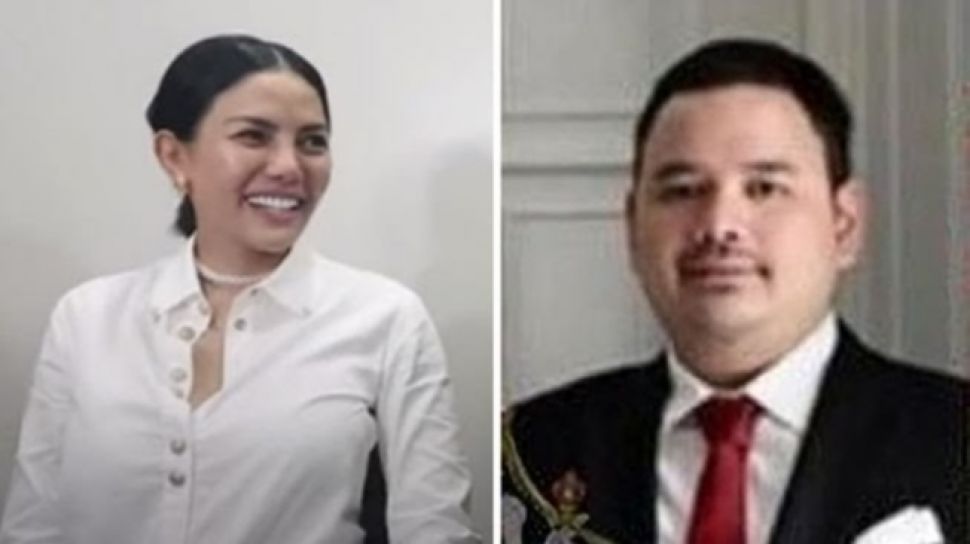 Suara.com – The name of businessman Dito Mahendra has returned to the spotlight after the Corruption Eradication Commission (KPK) investigation team found 15 firearms (senpi) at his home in South Jakarta. The search was carried out last Monday (13/3/2023).
Investigators did this because they were suspected of having something to do with the money laundering crime case that ensnared the former Secretary of the Supreme Court, Nurhadi. Dito's involvement also made his track record also trigger curiosity.
Dito Mahendra's track record
Dito Mahendra once reported Nikita Mirzani for alleged defamation and violating the ITE Law to the Serang City Police on May 16 2022. The case was related to Nikita Mirzani's 'PHP' upload on his personal Instagram.
Also Read: Wow! Dito Mahendra Allegedly Possess 15 Firearms While Searching the KPK, Nikita Mirzani Koar-Koar Says This
In fact, according to Dito's attorney, his client did not know Nikita, so when he felt he was slandered, he was shocked. Nikita was also sentenced to Article 21 paragraph 4 letter a of the Criminal Procedure Code on Crimes with the threat of a prison sentence of more than 5 years.
However, Nikita was declared free from the defamation case on Thursday (29/12/2022). This decision was delivered by the Panel of Judges of the Serang District Court (PN), Banten. As for the reason, because Dito did not attend the trial four times.
Not only with Nikita Mirzani, he is also often suspected of assaulting complex security in the Kemang area. This incident was confirmed by the Criminal Investigation Unit of the Mampang Police, AKP Budi Laksono, and it occurred in January 2022.
According to the victim's attorney, this action occurred at around 14.40 WIB, where his client was waiting in front of Nindy Ayunda's house (Dito's lover) to deliver cash on delivery (COD) packages. Based on the results of the post mortem, there were bruises, but this incident is known to have ended peacefully.
Turning to the case of the alleged imprisonment of former driver Nindy Ayunda, Sulaeman, who also dragged Dito Mahendra. The victim's wife then made a report to the South Jakarta Metro Police on February 15, 2021. Dito was also examined.
Also Read: Nikita Mirzani Prancing, Dito Mahendra Allegedly Involved in Money Laundering Cases and Found to Have 15 Firearms: Subject to Layered Articles!
However, in the end, Sulaeman clarified that Nindy Ayunda's imprisonment was not true. He also stated that what his wife revealed in the report was just a misunderstanding.
Furthermore, the case that also dragged Dito Mahendra's name, namely the matter of bribery and gratuities committed by the former Secretary of the Supreme Court (MA) Nurhadi. At that time, in June 2020, KPK investigators summoned five witnesses, one of whom was Dito.
The KPK continues to investigate the money laundering (TPPU) case that ensnared Nurhadi. They also had time to re-examine Dito on Monday (6/1/2023). The case is said to be very complex.
Now, Dito Mahendra's house in South Jakarta on Monday (13/3/2023), was searched by the KPK. This action is allegedly related to the Nurhadi case. There, 15 firearms were found. As for the types, 5 Glock pistols, 1 S & W pistol, 1 Kimber Micro pistol, and 8 rifles.
"KPK will investigate the suspected possession of the firearm, whether it has anything to do with the money laundering mode (perpetrated by Nurhadi)," said Head of KPK Reporting Section Ali Fikri, Friday (17/3/2023).
Contributor : Xandra Junia Indriasti