Arie Kriting's answer when Indah Permatasari was called a good-looking actor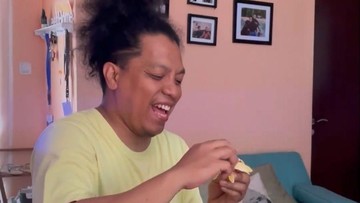 Newsdelivers.com, Insertlive –
Arie Kriting gave his response when a netizen said Indah Permatasari was a better match for a handsome actor than him.
Initially, Arie Kriting uploaded a video about his activities as a content creator when it rained.
The father of one child explained that a content creator never misses various moments, including when it rains.
"Content creator when it rains. The rain always reminds me of you. On how you nourish love in my heart. On the freshness that you bring to my life that was previously barren. Your presence washes wounds and brings enthusiasm to life," said Arie Kriting.
"And made me completely trust again. Hold on to love and be faithful. Don't forget to check the video results," he continued.
The upload received comments from a netizen who alluded to physical issues.
"It's beautiful to match a handsome actor," said a netizen.
Arie Kriting immediately replied to this comment.
"Thank you sister for praising me for being handsome. That's the only reason @indahpermatas chose me," replied Arie Kriting.
Indah Permatasari also replied to her husband's words.
"@arie_kriting betuull," replied Indah Permatasari.
[Gambas:Instagram]
(dis/dis)
Also watch the following video: