7 Interesting Facts about Michelle Yeoh's Victory at the Oscars 2023: Breaking World Records and Misogynistic Issues
Michelle Yeoh was named the winner of the Best Actress in a Leading Role title at the 95th Academy Awards or Oscar, which was held on Sunday (12/3) evening at the Dolby Theatre, Los Angeles, California. He won the main award thanks to his appearance in the film "Everything Everywhere at All Once".
Yeoh managed to make history by becoming the first Asian actress to win the Best Actress award at the Oscars. His achievements were applauded by many. More than just an award, her coronation has had a huge impact on the whole world. What's the effect like? Reporting from many sources, let's check the following facts!
1. The First Asian Woman to Win a Best Actress Oscar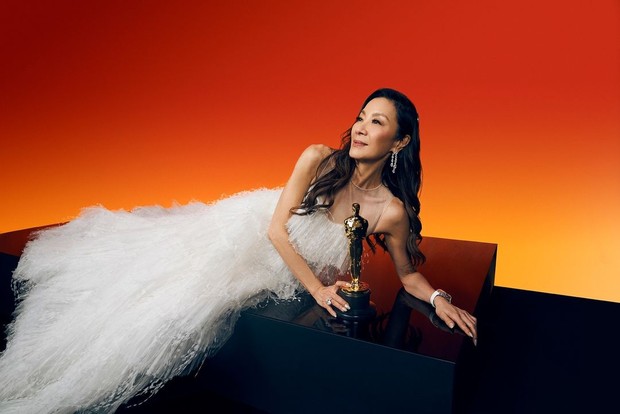 Michelle Yeoh/Photo: Instagram.com/@theacademy
Reporting from the Guardian, Michelle Yeoh became the first Asian woman, especially Southeast Asia, to be named the Best Actress winner at the Academy Awards. She managed to play the role of Evelyn Wang beautifully, so she was considered worthy of the title. In fact, her opponents in that category are quite tough, such as Cate Blanchett (Tár) and Michelle Williams (The Fablemans).
2. Break a Record at the Age of 60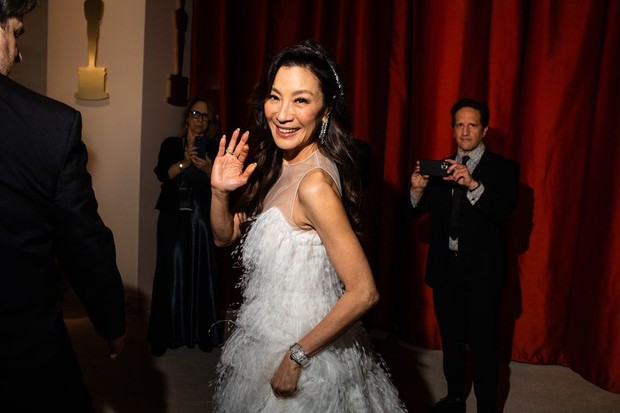 Michelle Yeoh/Photo: Instagram.com/@theacademy
Another proud thing is the fact that this award was won by Michelle Yeoh when she was 60 years old. Related to this, she also advised women to never give up, and turned a deaf ear to the stigma of "productive age".
"And girls, don't let anyone tell you you're past your prime. Never give up," he said in a victory speech, as reported by the LA Times.
3. Inspirational Victory Speeches
Michelle Yeoh at the 2023 Oscars/ Photo: Getty Images/Kevin Winter
Like the other winners, Michelle Yeoh also delivered a short speech regarding her victory. Apart from advising women not to care about the stigma associated with being of productive age, she also asked everyone to never give up.
"For all the boys and girls who look like me and watch tonight, this is a beacon of hope and possibility," he said.
"This is proof that… dream big, and dreams can come true," he said again.
4. Misogynistic Controversy by Korean Media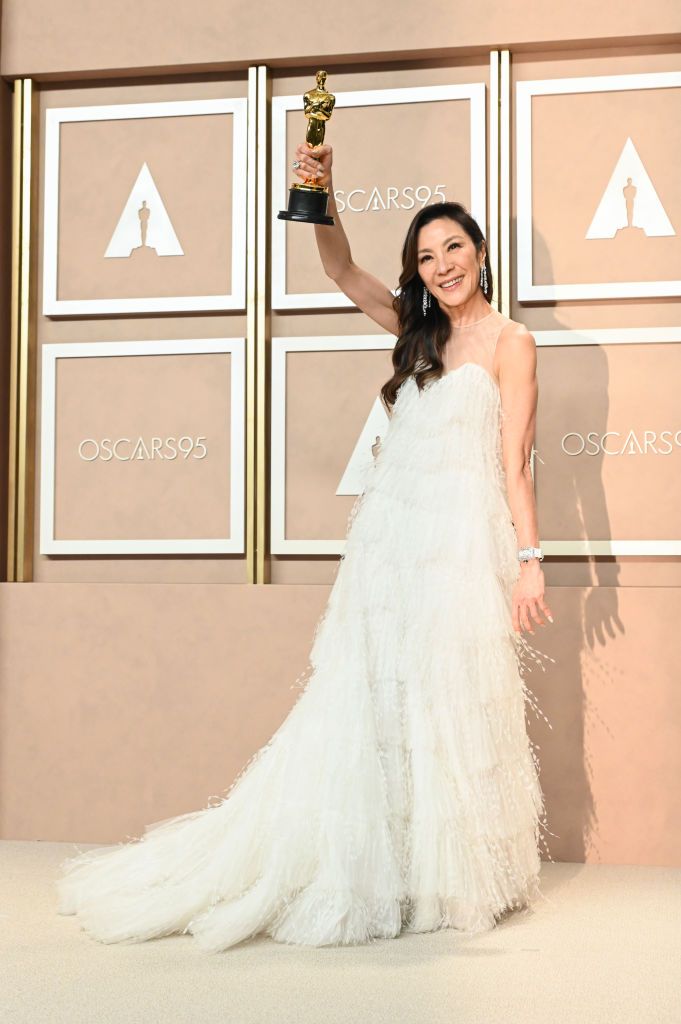 Michelle Yeoh/ Foto: Getty Images




The South Korean television station, SBS, was accused of misogynistic acts (discrimination because of hatred of women). The reason is, the TV edited the word "ladies (women)" in Yeoh's victory speech to "everyone (everyone)".
Reporting from The Start, SBS has clarified that it did not edit for reasons of discrimination. His party only believes that the message should not be conveyed specifically to women.