5 Fantasy-Romantic Drakors that Must Be Included in the Watch List, Serve Nice Chemistry and Make You Baper
Korean dramas are also suitable for those of you who like fantasy fiction, Beauties. Starting from something that contains elements of imagination, magic, fantasy, to the supernatural, dramas with the fantasy genre always present stories 'beyond reason' which make it even more difficult to pass up.
The majority of this story is spiced with romance comedy so that it makes the audience even more entertained. For those of you who like fantasy dramas but still contain strong elements of romance, these 5 dramas are perfect to watch!
1. My Love from The Star

My Love from The Star /Foto: sbs.co.kr




Even though it was released 10 years ago, in 2013 to be precise, this one drama remains the top-tier of fantasy dramas. This drama tells the love story between an alien and a human.
It is said that Chun Seong Yi (Jun Ji Hyun) is a popular artist, but often 'provokes' negative comments from netizens. One day, Seong Yi meets Do Min Joon (Kim Soo Hyun), an alien who has lived on earth for 400 years since the Joseon Dynasty period.
In his current life, he lives next door to Seong Yi's apartment. Their story is truly epic. Seong Yi, who seems 'outspoken' and is able to make Do Min Joon, who has a calm personality, fall in love.
2. Guardian: The Lonely and Great God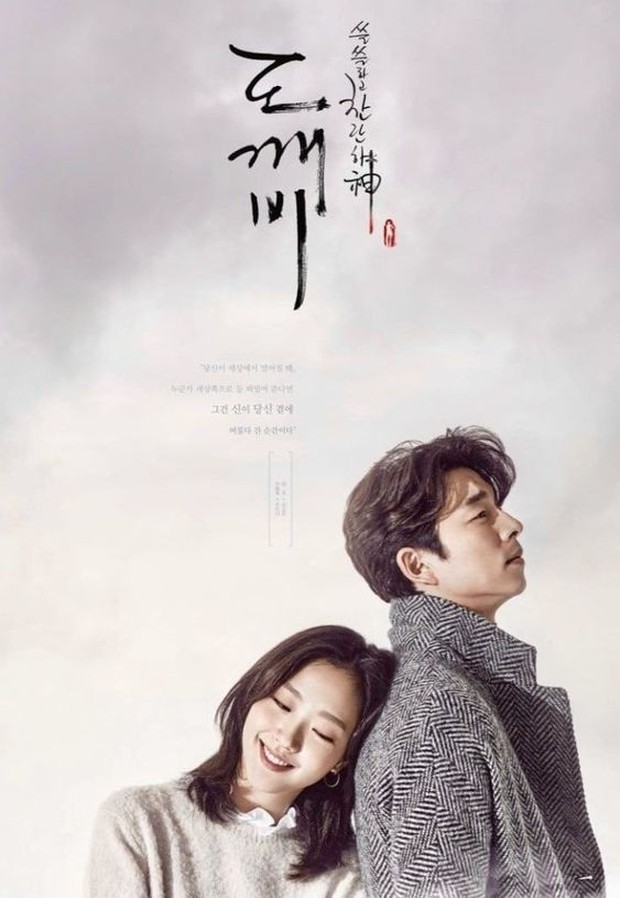 Guardian: The Great and Lonely God/Foto: tvn.tving.com




This drama is a romantic-fantasy story that tells of a goblin (a legendary creature of South Korean society) named Kim Shin (Gong Yoo) who is 900 years old.
He got a curse that made him unable to die if the sword stuck in his chest had not been removed by the goblin bride herself. He is looking for his bride so he can draw his sword and disappear from the world.
As it turns out, his bride is Ji Eun Tak (Kim Go Eun), a high school girl he meets by accident. Instead of pulling out the goblin sword, the two of them gradually fall in love with each other, even though their ages are hundreds of years apart.
3. W: Two Worlds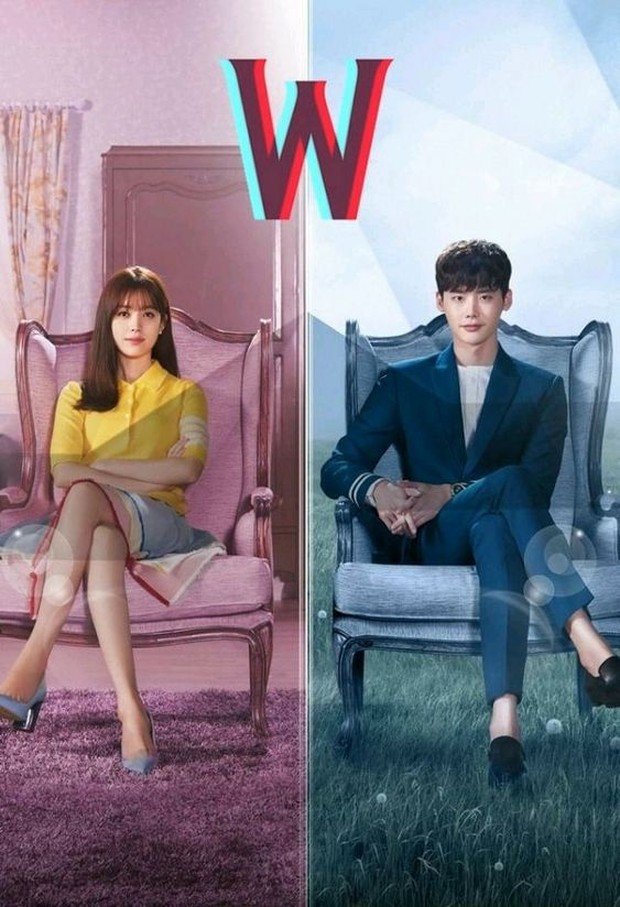 W: Two Worlds /Foto: sbs.co.kr




This drama tells the love story of a fictional main character and a young doctor. In the fantasy drama W: Two Worlds, Lee Jong Suk plays Kang Chul, a CEO and Olympic gold medalist from another universe.
His co-star is Han Hyo Joo who plays Oh Yeon Joo. Thanks to her father who is a comic artist, she is able to enter Kang Chul's world and they both fall in love. They find a way to be together, despite living in two different worlds.
This drama is also a very popular series at its time. This drama makes people interested in the story emotionally because it has fantasy, romance, and suspense at the same time.
4. Strong Woman Do Bong Soon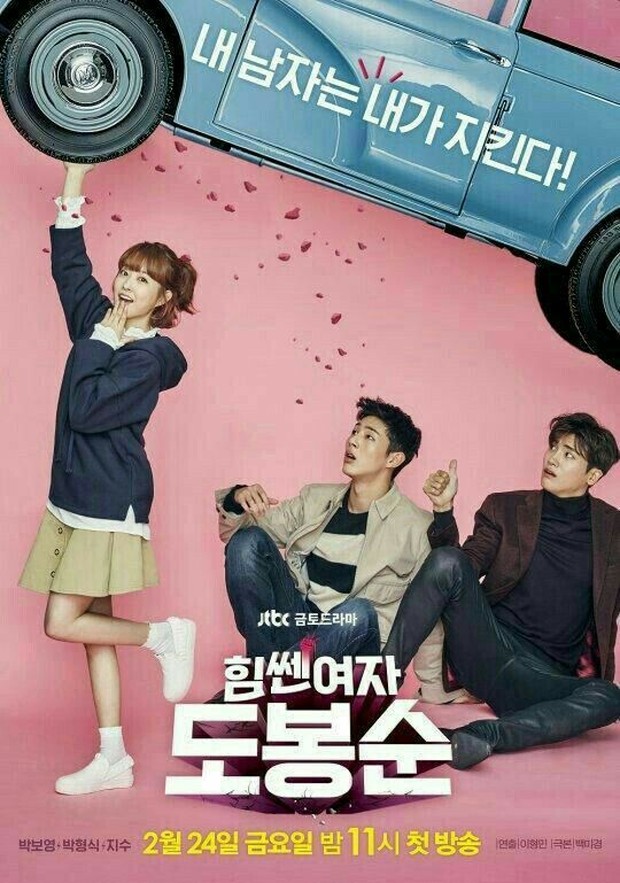 Strong Woman Do Bong Soo /Foto: jtbc.co.kr




Thanks to its funny and sweet story that makes the audience emotional, this drama was a huge success at its time. 'Strong Woman Do Bong Soon' tells the story of Do Bong Soon (Park Bo Young) who was born strong like Superman so he can lift any object around him.
This great ability has been passed down from generation to generation by his family. On the other hand, a young and handsome CEO named Ahn Min Hyuk (Park Hyung Shik) fell in love with Do Bong Soon at first sight, so he offered to become his bodyguard and become his personal secretary at the company.
One of the things that makes this drama worth watching is the chemistry between the two players which is very suitable. Unlike the trait of most dramas, the male lead in this drama has a cheerful character to the point of being 'bucin'.
5. Hotel Del Luna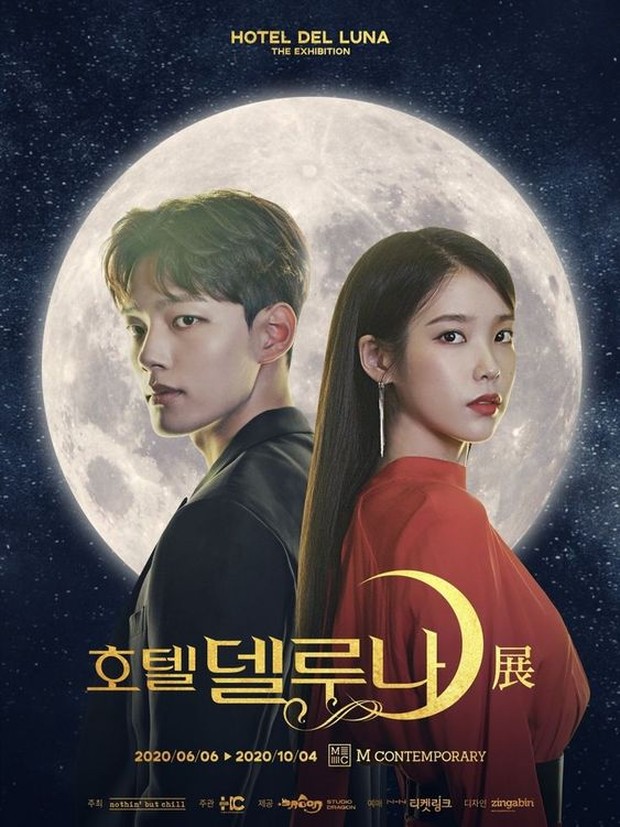 Hotel Del Luna /Photo: tvn.tving.com
The next fantasy romantic comedy drama, Hotel Del Luna, stars IU, Yeo Jin Goo, Shin Jung Geun, Bae Hae sun, and Pyo Ji hoon. In this drama, IU plays the CEO of a cursed ghost hotel named Jang Man Wol who is 1300 years old.
It is said that Man Wol made mistakes in the past and had to make up for it by staying at Hotel del Luna. However, Man Wol actually finds love through Koo Chan Sung (Yeo Jin Goo), the assistant manager at the hotel.
Man Wol actually harbors a lot of sadness but hides it through her haughty and cold appearance. This drama is tvN's most watched series in 2019.
So, which one are you interested in watching first, Beauties?
—
Do you want to be one of the readers who can take part in various exciting events at Beautynesia? Come on, join the Beautynesia B-Nation reader community. How to REGISTER HERE!
(yes yes)