The perpetrators of profiteering fraud have been arrested, Baim Wong wants to be dealt with firmly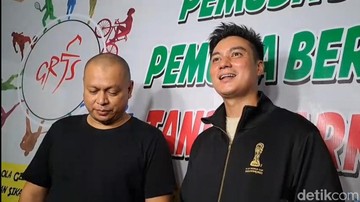 Newsdelivers.com, Insertlive –
Baim Wong reported that the perpetrator of the fraud in his name had been arrested by the police. This news was conveyed by Baim Wong via upload on his Instagram.
"Thank God uncle, the perpetrator of the fraud on behalf of Baim Wong has been arrested by the North Sumatra Police," Baim Wong said in an upload on his Instagram.
[Gambas:Instagram]
Of course Baim Wong was pleased to hear that the perpetrator of the fraud on his behalf had been secured. The reason is, the perpetrator has been using his name to commit fraud for three years.
"Capture too !!! Thank you @poldametrojaya and his staff, the greatest appreciation for this. Many are still being deceived, I have done all the procedures. Hopefully the others will also be caught," said Baim Wong in his upload statement.
"There is no deterrent, for 3 years they have used my name to cheat. Everything has been done, caught them, tried to change the money one by one, reminded them all not to be easily fooled, but until now there are still many people who are being deceived," he continued.
Baim Wong asked the victims not to make peace with the perpetrators of the fraud. Baim Wong also tried to contact the victims to ask about this problem.
"So he asked for peace yesterday and said he wanted to return the money," said Baim Wong.
"No, don't be peaceful. Let's just make him give up, just don't be peaceful, okay if this problem is already very disturbing," he concluded.
Baim Wong wants to have a deterrent effect on the perpetrators of this fraud because he has profited from the name of Paula Verhoeven's husband more than once.
(kpr/kpr)
Also watch the following video: