Reported on Alleged Blasphemy, Lina Mukherjee: There is No Suspect of Eating Pork!
Suara.com – Lina Mukherjee seems calm even though she has been reported by Ustaz M Syarif Hidayat for alleged blasphemy for showing off eating pork on TikTok.
Instead of being afraid, Lina Mukherjee actually challenged Ustaz M Syarif Hidayat that there are still many more serious cases than taking care of the cases. Cases of prostitution for example.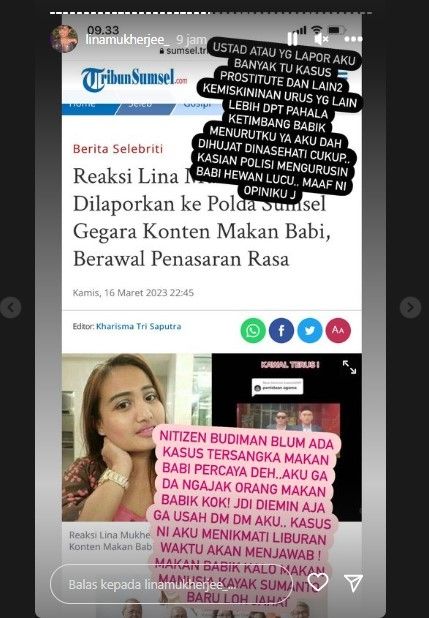 Uploads by Lina Mukherjee (Instagram)
This 32-year-old woman feels that she has received enough praise and advice from netizens.
"Ustaz or those who report me have a lot of cases of prostitutes and others, poverty. Taking care of others gets more rewards than pigs. It's a pity the police are taking care of cute animal pigs. Sorry, this is just my opinion," wrote Lina Mukherjee.
Read also: Syahrini is carried around, Lina Mukherjee: A girl whose boyfriend is not rich means not smart
In her Instagram Story upload on Friday (17/3/2023), Lina Mukherjee inserted a screenshot of a news item that discussed Lina Mukherjee being reported to the South Sumatra Regional Police.
According to Lina Mukherjee, no one who eats pork is then named a suspect.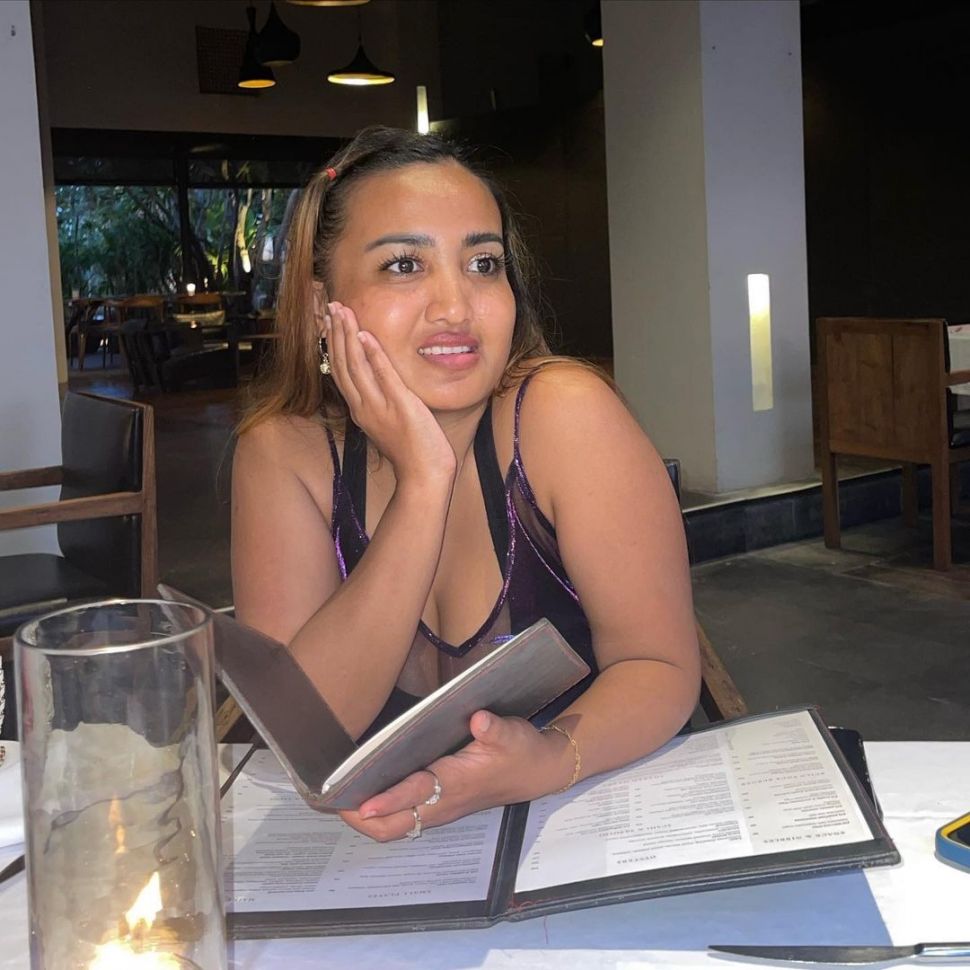 Lina Mukherjee. [Instagram]
Apart from that, Lina Mukherjee also asked netizens to stop sending her messages on Instagram.
"Dear netizens, there haven't been any cases of suspects eating pork, believe me. I'm not asking people to eat pork! So just shut up, don't DM me," he continued.
Lina Mukherjee felt that what she was doing was not evil because she only ate pork, even though it was actually forbidden for her.
Also Read: Making Content Eating Pork Skin Kriuk, TikTok Celebrity Lina Mukherjee Policing by Ustaz
"Eat pork, if you eat humans like Sumanto, then you are evil," said Lina Mukherjee, not accepting it.