North Korea tests intercontinental ballistic missile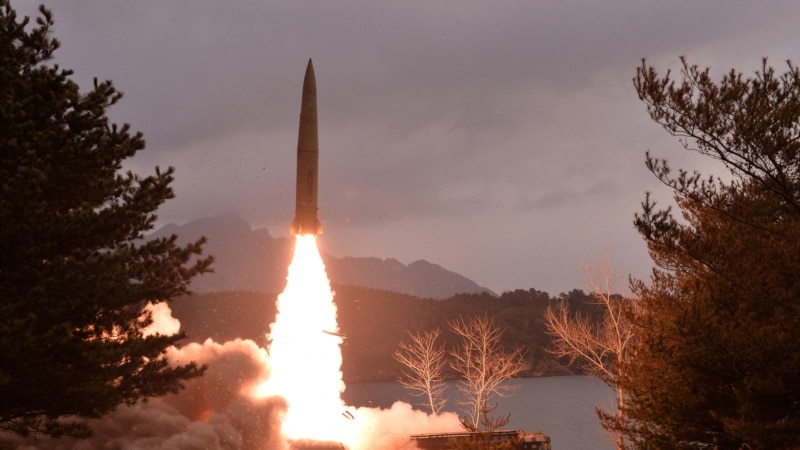 North Korea said today it launched an intercontinental ballistic missile to "frighten enemies", while South Korea and Japan agreed at a meeting to deepen regional security cooperation with the United States and are holding a military exercise in the whole region.
The missile was launched Thursday morning, hours before South Korean President Yoon Suk Yeol was to meet Japanese Prime Minister Fumio Kishida for a summit aimed in part at deepening security ties in the face of North Korea's nuclear threats.
With four missile tests in about a week, North Korea has intensified its response to military exercises between the United States and South Korea. The current maneuvers are among the largest in years.
Launched at a high angle to avoid the territory of North Korea's neighbors, the missile reached a maximum altitude of 6,045 kilometers before falling in waters off the country's east coast, North Korea's state news agency reported.
At a press conference Thursday, Pentagon spokesman General Patrick Ryder reiterated the United States' position that the maneuvers with South Korea and Japan are defensive in nature.
"The exercises that the United States is conducting with Japan and South Korea are of a defensive nature and are intended to strengthen our interaction and deter potential aggression in the region. This is the first and most important goal. "North Korea's reactions to these exercises, as I have said before, are inappropriate, destabilizing and disturbing for the countries of the region," he said.
South Korea's and Japan's militaries gave similar estimates, saying Pyongyang's missile range reaches as far as the United States.
It remains unclear whether North Korea has developed small nuclear bombs that can be installed on its long-range missiles or the technology to ensure that its nuclear warheads can survive re-entry into the atmosphere after launch in a normal trajectory.
The missile launch was watched by North Korean leader Kim Jong Un and his daughter, believed to be Kim Ju Ae and about 10 years old.
She has accompanied him to several military events since November last year.
The United States and South Korea are in the midst of a major 11-day joint military exercise, the largest of its kind in five years. The drills have been ramped up over the past year as North Korea has launched a record number of missiles.