Nagita Slavina's Rp. 16 million jacket falls in bird droppings, the reaction is still slay
Unlucky fate befell Nagita Slavina while traveling in Japan. He is known to have fallen in bird droppings, to the point where he soiled the jacket he was wearing.
This moment was shared by the TikTok account @_your.feeds, which was seen Friday (17/3/2023). In the video, Merry can be seen busy cleaning bird droppings on Nagita Slavina's jacket.
It is known that at that time Nagita Slavina was wearing a brown jacket from the Nanushka brand.
Quoted from the Instagram account @fanpage_nagitaslavina, it can be seen that the jacket with the Patch pocket cotton jacket series used as an outer is priced at IDR 16.5 million.
Also read: Aming reveals the reason for suddenly migrating: remember sin and age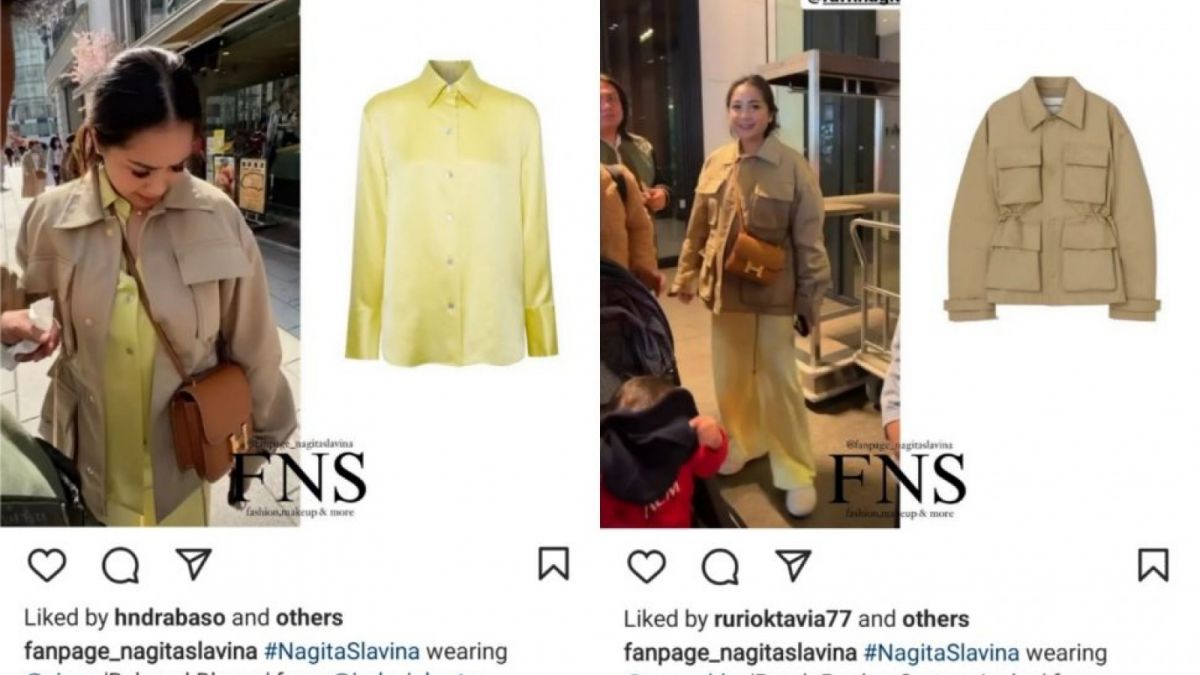 The price of Nagita Slavina's jacket, which fell in bird droppings (source: (Instagram))
However, instead of feeling irritated, Nagita Slavina just kept slaying and even jokingly said that the bird droppings were similar to wasabi or Japanese paste.
"Really like … it's like wasabi liquid," said Nagita Slavina.
Of course, Nagita Slavina's unexpected reaction made the group who traveled with him laugh, including Fadil Jaidi and Keanu Agl.
"Oh my God, Nagita Slavina was cursed, Dil, even though she paid for us, Dil!" said Keanu Agl.
"Where's that bird? How can he be so brave with Miss Gigi?" he said again.
Also Read: Having married his own mother, Andhika Gumilang repents in the middle of the Sakaratul Maut process
This moment eventually became a conversation among netizens. Not a few actually think that falling bird droppings is a sign that they will get sustenance.
"Usually it's a sign that you want to get a fortune," commented one netizen.
"Cipung wants a sister," commented another netizen.
"Birds: good luck, lu, Gi," wrote another netizen.
Loading…