Meghan Markle's Ambition for Marriage to the British Royal Family Revealed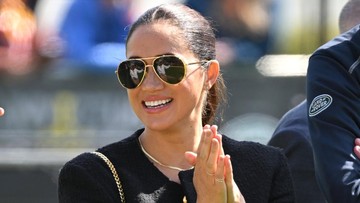 Newsdelivers.com, Insertlive –
Meghan Markle has been attacked again over her life as Prince Harry's wife. He is said to have had the ambition to marry into the British Royal family for a long time.
Succession star Brian Cox was the one to break things down. The Scottish actor said Meghan Markle knows very well about the royal 'system', and shouldn't be surprised by the drama she has caused herself.
"You can't go into a system where people have been trained to behave a certain way, and then expect them to walk away," Brian Cox was quoted as saying by the NY Post.
"I mean, he already knows exactly what he will face," continued the actor.
TAKE THE QUIZ
Brian Cox says Meghan Markle is not as innocent as it seems. The Emmy winner said Meghan Markle had the ambition to get married and become part of the royal family from the start.
"Meghan definitely had clear ambitions after Harry came into her life. Childhood dreams of marrying a prince and all the things that we only see as fairy tales and things that we can only imagine in dreams," she said.
Meghan Markle has recently been in the public spotlight for her own controversies. He was sued by his half-sister, Samantha Markle, who asked for compensation of IDR 1.1 billion.
Samantha Markle was reportedly disappointed by Meghan Markle and Prince Harry's interview with Oprah in 2021. In the lawsuit, Samantha felt Meghan was spreading misrepresentations to the audience.
Samantha Markle is also suing Meghan Markle over a book called Finding Freedom: Harry and Meghan and the Making of a Modern Royal Family. Samantha feels aggrieved because the book, which was published in 2020, is considered to be spreading false statements.
Not only about Oprah's interviews and books, Meghan Markle is also accused of organizing a campaign to defame and destroy the reputation of Samantha Markle and her father, Thomas Markle. Samantha feels Meghan is only keeping her own good name.
(yoa/fik)
Also watch the following video: