Khanzab, A Horror Film That Doesn't Make You Afraid of Midnight Prayers
Newsdelivers.com, Insertlive –
A claim emerged amid the euphoria of the Dee Company production house, which had just released the trailer for Khanzab.
This film is indeed horror, but there is a religious nuance like Makmum. Makmum who was quite successful in making people afraid of midnight prayers due to the terror of ghosts during worship. Khanzab is claimed not to be afraid of prayers.
In the trailer, Khanzab doesn't show ghost terror in such a way, but it still makes you curious.
"Of course there are many other better scenes in the film, that's why we dare to spoil the audience with good scenes in the trailer. This is like a window for the film Khanzab," said Dheeraj Kalwani as the film's producer, Friday (17/3/2023) .
One of the most horrifying scenes is the moment when Rahayu's (Yasamin Jasem) father's head was beheaded, leaving deep trauma.
Rahayu felt that there was a lot that was odd after that incident. Even after moving house, Rahayu was also tormented by baseless social sanctions because his father was called a witch doctor.
Yasamin Jasem said that his character was indeed haunted by a feeling of trauma throughout his life.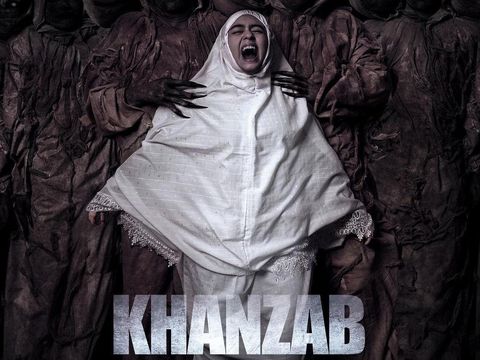 Film Khanzab/ Photo: Film Khanzab
"Rahayu is a teenager who has been traumatized because throughout her life she always heard bullying, her father was a witch doctor, she was friends with genies, she did a lot of supernatural things," he explained.
"There was a moment that made him down and completely changed from a cheerful child to a rabble, full of revenge because he saw his father killed before his own eyes. Full of revenge, yes, the character is quite complex when you see it later in the film," he explained again.
Even though it is claimed that it does not scare prayers, the khanzab still displays scenes of ghosts tempting people who are praying. Yasamin Jasem said he had felt the temptation before.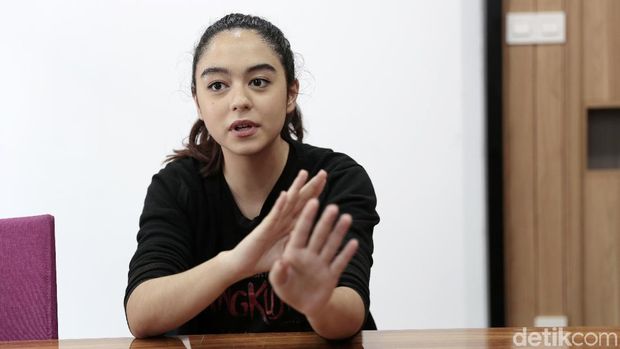 Yasamin Jasem plays Rahayu in Khanzab/ Photo: Asep Syaifullah/ detikHOT
"I didn't say it was a disturbance, I once forgot the cycle of prayer. That's because I wasn't very sincere, there could be interference from the khanzab too," he explained.
Besides Yasamin Jasem, this film also stars Arswendi Nasution to Tika Bravani.
(kmb/and)
Also watch the following video: