James Gunn Finally Wants to Work on 'Superman: Legacy' Directly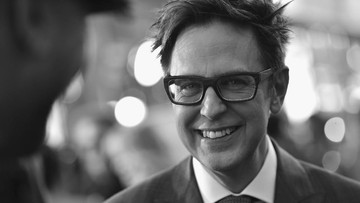 Newsdelivers.com, Insertlive –
The new boss of DC Studios, James Gunn, directly directs the film Superman: Legacy. James Gunn plans to release the film on July 11, 2025.
"Yes, I am directing Superman: Legacy which will be released on July 11, 2025," wrote James Gunn on Twitter, Thursday (16/3).
"My brother Matt told me he started crying when he saw the release date. I asked him why, he said, 'Dude, it's daddy's birthday'. I didn't even realize it," he continued.
James Gunn said he had long been offered to work on Superman's latest work. However, years ago, he turned down the offer.
TAKE THE QUIZ
"I didn't yet have a way that felt unique, fun, and emotional that gave Superman the dignity he deserves," said James Gunn.
Until then, Gunn said, less than a year ago, he found a number of stories surrounding the life of Superman's legacy and he felt that could be an entry point for him.
He said that it was still related to Superman's background, namely his parents on Krypton who were aristocrats and his human parents on Earth who were farmers.
Gunn reveals that both aspects influence Superman in determining who he is and decisions in his life.
"So I chose to finally write the script. But I was hesitant to direct it, even though Peter Safran and others kept pestering me to commit to this (sorry Peter)," said Gunn.
"Just because I wrote something doesn't mean I feel it in my veins, visually and emotionally, enough to spend over two years directing it, especially not something this big. But in short, I love this script and I'm so excited as we begin this journey ," concluded James Gunn.
(yoa/and)
Also watch the following video: