Is this Karen Vandela's defense when Boy William was blasphemed because of BLACKPINK?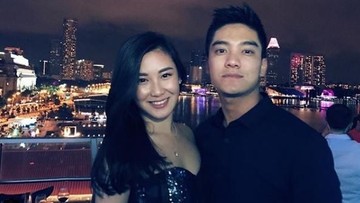 Newsdelivers.com, Insertlive –
Boy William's Instagram account disappeared after he made comments about Jennie BLACKPINK's performance at a concert in Indonesia on March 11 and 12 yesterday.
This was explained by Boy William when he appeared as a guest star on the Kiky Saputri podcast.
"No, but I swear. I watched BLACKPINK yesterday. I like everything, I love BLACKPINK, Indonesia also knows that I love BLACKPINK. But I don't know why Jennie was lazy yesterday," said Boy.
It was alleged that this comment caused Boy William to be attacked by BLINKs, BLACKPINK fans.
TAKE THE QUIZ
Boy William himself still hasn't opened his voice regarding his social media account which suddenly disappeared.
In the midst of this, the figure of Karen Vandela, Boy William's ex-fiancée, suddenly came under the spotlight.
Karen Vandela on her social media shares quotes about haters.
[Gambas:Instagram]
In her upload, Karen Vandela uploaded a video of a woman talking about haters.
He also gave an emoji of applause as if he supported the women's talk in the video.
"Once you have a hater, congratulations because that means you win. Because a hater always has anger at everyone who has success. So, what I want to say is that hating me means I'm successful," said the woman in the video in English.
However, it is not known whether the upload was intended to defend Boy William or not.
(dis/dis)
Also watch the following video: