In order to provide cheap sustenance, listen to the prayer after the dawn prayer and its sequence
Suara.com – In Islam, starting the day by getting up early and doing the morning prayer is highly recommended. In addition, in order to make it easier to earn, there are several prayers that can be read after the morning prayer.
This is as explained in a hadith narrated by Imam Muslim. The Prophet SAW advised his people not to sleep again after the dawn prayer. Instead, we are encouraged to sit cross-legged and pray until morning.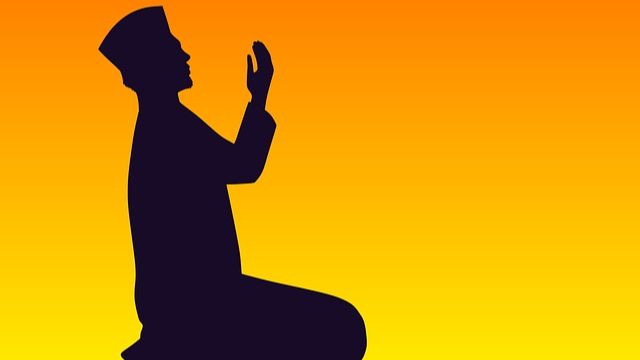 Illustration of the morning prayer (Mila Okta Safitri/Pixabay )
From Jabir bin Samurah ra, he said, if the Messenger of God SAW had performed the morning prayer, he would sit cross-legged in his seat until the sun rose with its beautiful white rays.
Apart from that, Rasulullah SAW also mentioned in the hadith of the history of Muslim priests, that reading prayers after the morning prayer can prevent Muslims from the fires of hell.
Read Also: Read the Ramadan Fasting Intentions
Sunan Abu Dawud from Muslim bin Al Harith at Tamimi radhiyallahu 'anhu, the Prophet SAW said:
"When you finish the Maghrib prayer, then recite the prayer, 'O Allah, save me from the fire of hell,' seven times. If you recite that prayer and you die at night, it will be recorded for you that you will be saved from Hellfire. When you pray the morning prayer, recite the prayer like that. If you die on that day, it will be recorded for you salvation from hell," (HR An Nasa'i and Ibnu Hibban).
Prayer After Fajr Prayer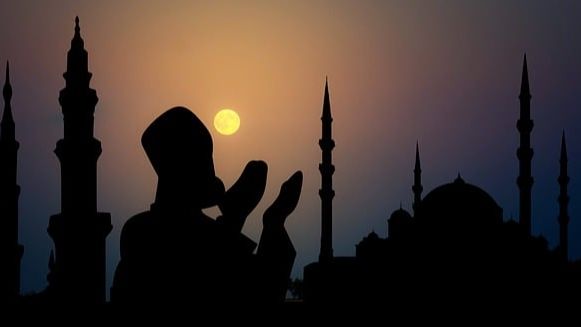 Prayer illustration (Mohamed Hassan/Pixabay )
Before reading the prayer after the morning prayer, it is good if you also recite the following sequence:
1. Reading Ayat Kursi
Also Read: The Practice of Prayer to Welcoming Ramadan according to the Sunnah, Latin and Meaning
There is no god but Allah, al-ayyul-qayym, there is no ta`khuuh sinatuw or no na`m, there is no fis-samawaati or no fil-ar, man allaii yasyfa'u 'indahuu illa bi`inih, ya'lamu maa baina aidiihim wa maa khalfahum, wa la yuna bisyai`im min 'ilmih ill bimaa syaa, wa la kursiyyuhus-samaawati wal-ar, wa la ya`duh ifuhumaa, wa huwal-'aliyyul-'aiim
2. Read Surah Al-ikhlas, Al-Falaq, and An Naas three times each.
3. Read a prayer in the morning
"Ashbahnaa wa ashbahal mulku lillah walhamdulillaahi laa ilaaha illallah wahdahu laa syariika lah, laahul mulku walahul hamdu wahuwa 'alaa kulli syai-in qodiir. Allahumma as-aluka khaira maa fii hadzal yaumi wa khaira maa ba'dahuu. Wa a'uudzu bika min My love is for the hadzal yaum and my love is ba'dahuu. Allahumma innii a'udzu bika min 'adzaabin finnaari wa 'adzaabin fil qabri"
or you can also read the prayer in the following order:
"Astaghfirullaahal 'azhiim alladzii Laa ilaaha illaahuwal hayyul qayyuumu wa atuubu ilaih (3X)".Laa ilaaha illallaah wahdahu laa syariika lahu lahulmulku walahul hamdu wahuwa 'alaa kulli syaiin qadiir"."Allahumma laa mani'a limaa a'thaita walaa mu'thiya limaa mana'ta walaa yanfa'u dzaal jaddi minkal jad"."Allahumma antas salaam wa minkas salaam, wa ilaika ya'uudus salaam fahayyinaa rabbannaa bissalaam wa adkhil naa jannata daarassalaam tabaaraki rabbannaa wa ta'aalaita yaa dzal jalaali wal ikraam".Dilanjutkan and recite Tasbih (Subhanallah), Tahmid (Alhamdulillah), and Takbir (Allahu Akbar) 33 times.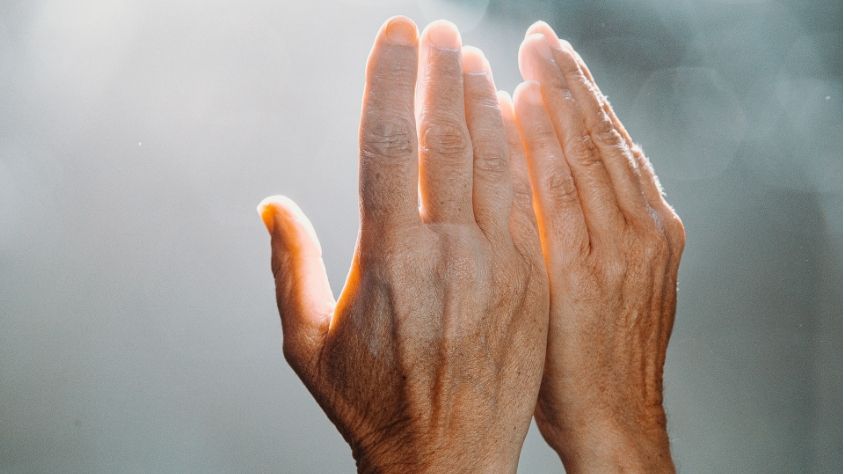 Illustration of prayer after morning prayer. (Pixabay/AveCalvar)
Then read the following prayer that can be practiced every morning prayer:
"Allah is the Provider of the children and the character of the righteous.
It means "O Allah, I truly ask You for beneficial knowledge, lawful sustenance, and accepted charity."
Well, that's the prayer guide after the morning prayer so that sustenance is facilitated. May we always be given ease in living the day.
Contributor: Nur Khasanah