Ben Affleck Has No Interest To Direct A DC Film Under James Gunn's Command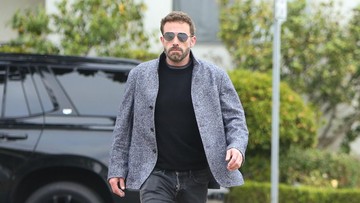 Newsdelivers.com, Insertlive –
The name Ben Affleck is already well-known as the figure who plays the character Batman in DC films.
However, Affleck apparently has no interest in becoming a DC film director.
This decision is getting stronger when DC is now under the leadership of James Gunn and Peter Safran.
"I wouldn't direct a DC James Gunn movie. Definitely not," Ben Affleck said during an interview with The Hollywood Reporter.
Affleck admits that he has absolutely no problem with James Gunn and views the director as a good man with extraordinary work.
Even though he was praised, Affleck was not very happy if he had to be involved in making a DC film following Gunn and Safran's style.
"I have no problem with James Gunn. Nice guy, obviously he's going to do a great job. I just didn't want to go out there and direct their way," Affleck said.
"I'm not interested in that," he continued.
It's not without reason that Affleck suddenly said he had no interest in becoming a DC film director under Gunn's leadership.
Initially, there was a social media user who asked Gunn about the possibility of Ben Affleck becoming a DC film director.
James Gunn then admitted that he had met Jennifer Lopez's husband.
Gunn said that Affleck is interested in directing a DC film.
"Met Ben yesterday precisely because he wanted to direct and we wanted him to direct as well, we just needed to find the right project," wrote James Gunn.
Previously, Ben Affleck had expressed his desire to work on a DC film as a director.
However, the bad experience in the film Justice League immediately made Ben Affleck give up on realizing his desire to become a director.
"I was going to direct a Batman movie, and Justice League made me think, 'I'm out. I'm never going to do this again. I don't fit in,'" Ben Affleck said.
"It was the worst experience I've ever seen in this business where a lot of bad experiences. It broke my heart," he continued.
(ikh/and)
Also watch the following video: