4 Palestinian National Team Players Who Have Played in the Indonesian League, There are Ex Persib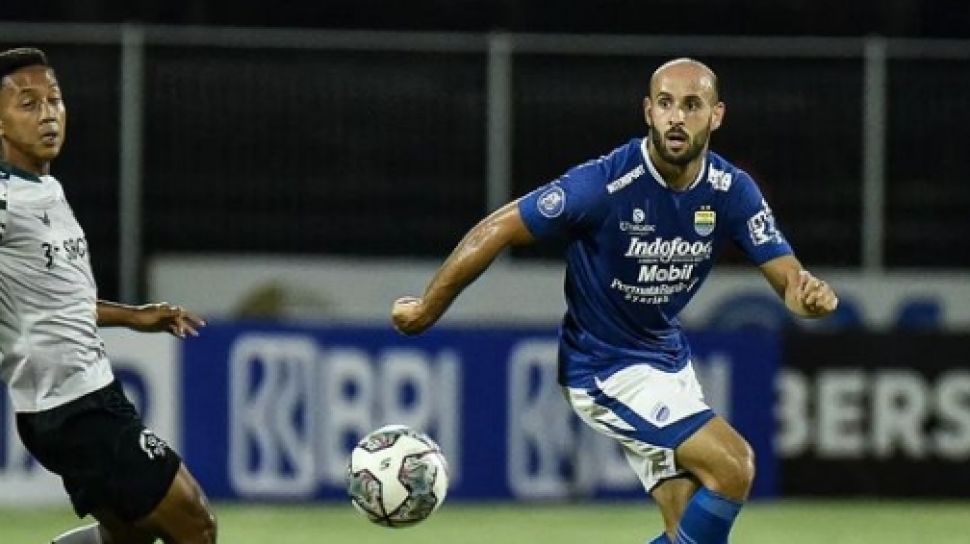 Suara.com – The Palestinian national team is confirmed to be the opponent of the Indonesian national team in the upcoming FIFA Matchday period June 2023. A number of players from Palestine have played in the Indonesian League.
Certainty against Palestine seems to be a manifestation of the promise of the Chairman of PSSI, Erick Thohir. Previously he said that the Indonesian national team would face a strong opponent and the process was carried out long before the match.
Relations between Indonesia and Palestine itself have been established for a long time and are good. Moreover, there are several players from Palestine who have experienced the atmosphere of Indonesian football.
Whether it's true or not, the closeness of the two countries has made several Palestinian players start trying their luck in Indonesian football. This moment came after Palestine played in the 2018 Asian Games which at that time received a warm welcome from Indonesian supporters.
Also Read: 3 Goalkeepers Who Deserve to Replace Nadeo Argawinata in the Indonesian National Team
So, which Palestinian players have had careers in the Indonesian League?
1. Mohammed Rashid
This player with the full name Mohammed Bassim Rashid is recorded as having defended Persib Bandung in League 1 2021. Rashid was brought in just before the 2021-2022 League 1 season was held. Persib brought him from the Saudi Arabian club, Al-Jeel.
The 27-year-old player immediately became the new idol of the Maung Bandung public. It is recorded that he played 27 matches for Persib with a score of 6 goals and 3 assists.
2. Jonathan Cantillana
Also Read: Rows of Facts about Patriot Stadium, Venue for the Indonesia vs Burundi National Team which is highlighted because of the quality of the grass
By name, Jonathan Cantillana is synonymous with Latin Americans. That's true. However, it turns out that this player who defends PSIS Semarang holds Palestinian citizenship, and also has Chilean blood. He first came to Indonesia in 2020 when he was recruited by PSIS Semarang from the Palestinian club, Al Quds Hilal. Even though he was unemployed for a year due to the cessation of League 1, this 29 year old player chose to stay with Laskar Mahesa Jenar.
Then, in January 2023, Cantillana moved to PSS Sleman. Together with the Javanese Eagle Team, Jonathan Cantillana, has only scored one goal in 9 matches.
3. Hidden Silame
Apart from Cantillana, there is also a player born in Chile who is a Palestinian citizen and plays in the Indonesian League. He is Yashir Silame.
Silame played in Indonesia with Barito Putera where he joined in 2020 from Malaysian team Perak II. However, this player who once defended Colo Colo chose to leave due to the cessation of the 2020 League 1 competition.
Now Islame is back playing in Chile to defend Universidad de Concepción.
4. Mahmoud Eid
This Palestinian player who has Swedish blood has also experienced playing in the Indonesian League. To be precise, he defended Persebaya Surabaya in 2020-2021.
In a short time, he was able to bring Bajul Ijo to win the East Java Governor's Cup in February 2020. Unfortunately, due to the uncertainty in the League 1 competition, Eid also chose to leave and move to the Qatari club, Al Mesaimeer in early 2021.
[Aditia Rizki]