All England 2023 results: Chico Aura advances to the top 16, Jonatan Christie stops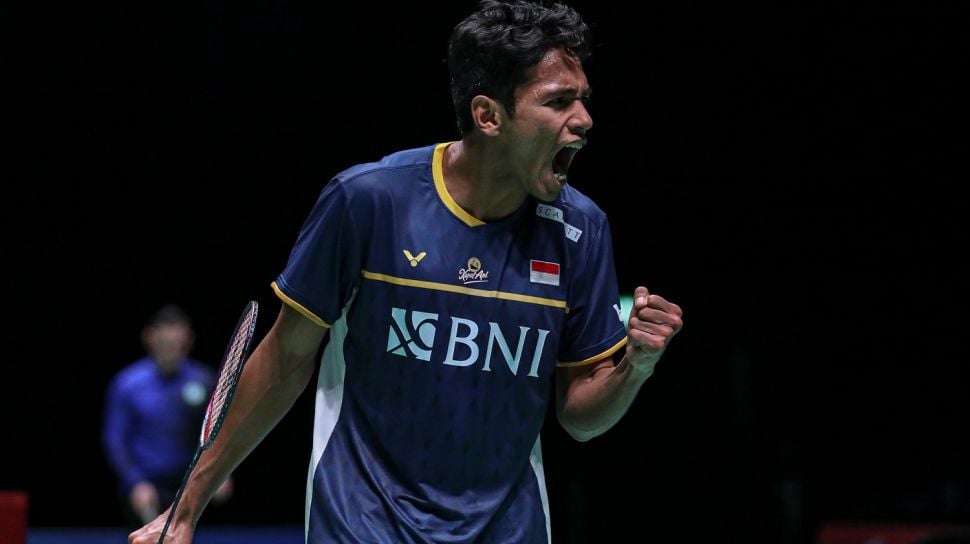 Suara.com – Indonesian men's singles Chico Aura Dwi Wardoyo secured a place in the last 16 of the All England 2023 badminton tournament. This was obtained by Chico after defeating Malaysian representative Daren Liew, Wednesday (15/3/2023).
In the round of 32 match, Chico won with a score of 21-9, 21-16 in the match that was held at Utilita Arena Birmingham, England. This victory also marked the sweet debut of the Papuan men in this event at the BWF Super 1000 level.
"Thank God, I was able to finish the match well without any problems, without any injuries. Earlier I played by trying to control his game, the tempo was accelerated, I had to be faster than my opponent." said Chico in the official PBSI release.
"Daren Liew is a senior player, if I follow his pattern of play it can be dangerous, so as much as possible don't let him develop," continued Chico.
Also Read: All England 2023: Leo / Daniel Breaks the Lost Record from Aaron / Soh
Making his debut at the All England 2023, Chico admitted that he was under tension, but fortunately he was able to adapt quickly. "When you enter the field there is a little tension but it can be overcome with a quick adaptation," said Chico.
"It definitely feels different competing here, competing in the All England is one of my dreams and now it's come true. This is one of the most prestigious tournaments so I'm very excited and excited to be able to perform," said Chico.
Unlike Chico, the second seed, Jonatan Christie alias Jojo, failed to advance to the next round. Jojo's move was blocked by China's Weng Hong Yang's men's singles 6-21, 11-21.
"Still Praise God even though the results were not as expected. Certainly very disappointed, because it is not a matter of winning or losing, but in terms of games it is far from what was prepared," said Jojo.
"I don't know what to say, it's just that the All England atmosphere made me want to show my best but even opponents who can play more loosely but I'm not loose enough so I play timidly and doubtfully," he said.
Also Read: Fajar/Rian Reveals the Key to Victory in the First Round of the All England 2023
"This is a lesson for me how to play more loosely, be braver to do anything to get out of pressure," he concluded.