9 Artists Watching BLACKPINK Concerts with Children, Ayu Ting Ting and Bilqis' Outfits Become the Spotlight
Suara.com – BLACKPINK finally succeeded in holding a concert titled World Tour Born Pink at the Bung Karno Stadium, Senayan, Central Jakarta.
The concert, which was held for 2 days, invited artists to witness the concert in person. They also invited their children to see the appearance of Lisa cs.
The excitement of the artists and their children watching the BLACKPINK concert was uploaded on their personal Instagram.
So what do they look like? Here's the review.
Also Read: President Jokowi's Family Buys the Most Expensive BLACKPINK Tickets
1. Jonathan Frizzy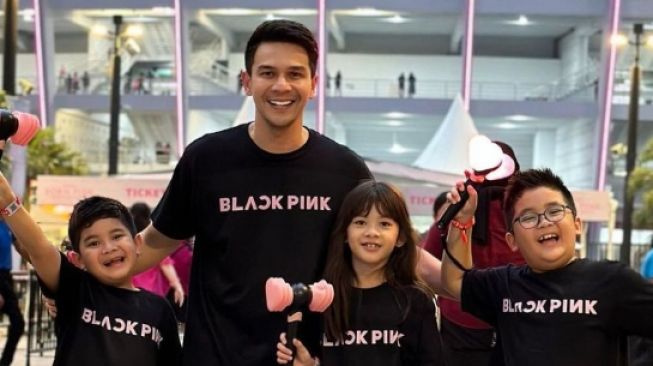 Artist Watching BLACKPINK Concert with Children (Instagram/@ijonkfrizzy)
Having become a single parent after divorcing from Dhena Devanka, Jonathan Frizzy remains solid with his three children. Ijonk took his three children, Triple Z, who really likes BLACKPINK, to watch the Born Pink concert on the first day. Ijonk was happy because his three children were happy to be able to watch Jennie cs' actions live. They also compactly wore black shirts that read BLACKPINK.
2. Mulan Jameela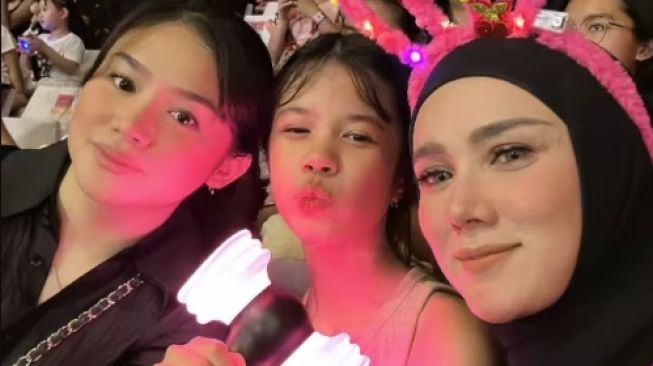 Artist Watching BLACKPINK Concert with Children (Instagram/@mulanjameela1)
In between her busy schedule, Mulan Jameela took the time to accompany her daughters to watch the BLACKPINK concert. Mulan enjoyed the concert with her children. Even Mulan, who is now a politician, is seen wearing a cute pink headband.
3. Dian Sastrowardoyo
Also Read: These are 4 Unexpected Things That Happened at the Blackpink Concert, Laser Spotlight Becomes a Disturbance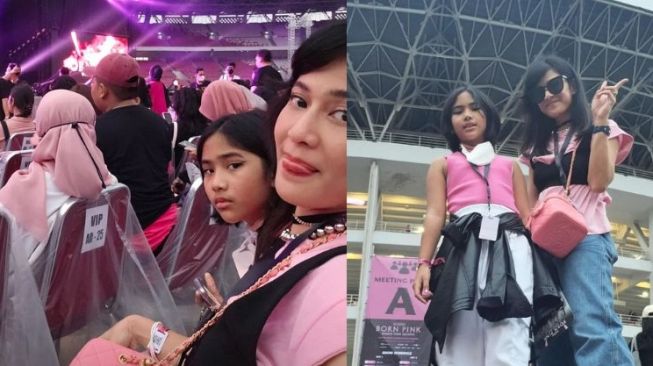 Artist Watching BLACKPINK Concert with Children (Instagram/@therealdisastr)
Having revealed that he idolized DPR LIVE, Dian Sastrowardoyo apparently joined the concert. Dian brought along her daughter Ishana who has rarely been in the spotlight so far. Dian Sastro shared many moments before the concert. Dian and Ishana appeared compact by wearing a pink outfit.