Portrait of Princess Iman's Henna Party, who is about to get married, Ratu Rania is the host
Princess Iman bint Abdullah II is getting closer to her wedding day. On Tuesday (7/3), she was seen having a henna party held by her mother, Ratu Rania.
The henna party was held about a week before her wedding day with Jameel Alexander Thermiotis. Putri Iman and Jameel Alexander Thermiotis got engaged on July 5, 2022 and are scheduled to get married on Sunday (12/3) this weekend.

Putri Iman/ Photo: Facebook/QueenRania
Through personal Instagram, Ratu Rania also happily shared several portraits of Putri Iman's henna party. The event seemed to be attended by women from among relatives and close relatives.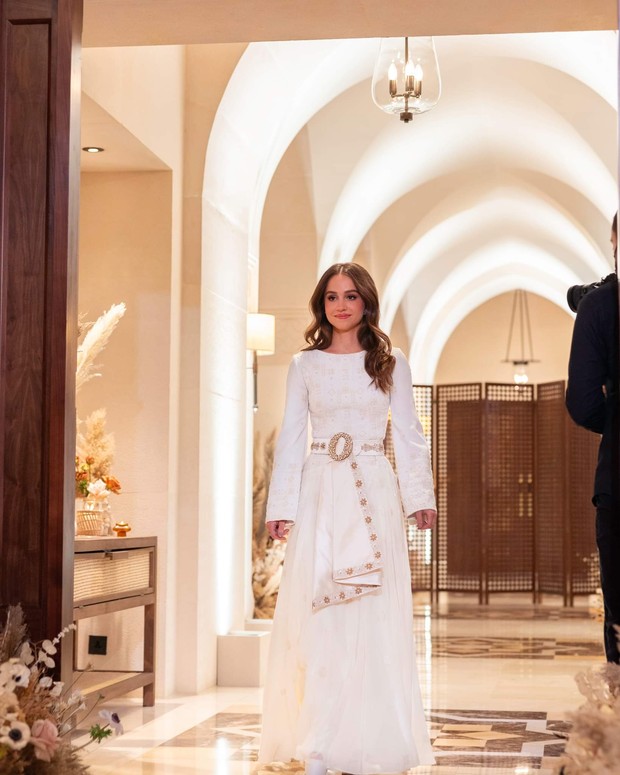 Putri Iman/ Photo: Facebook/QueenRania
Princess Iman wore a polite and elegant long-sleeved white dress. The dress was designed by designer label Reema Dahbour. There are fine embroidered details on the surface.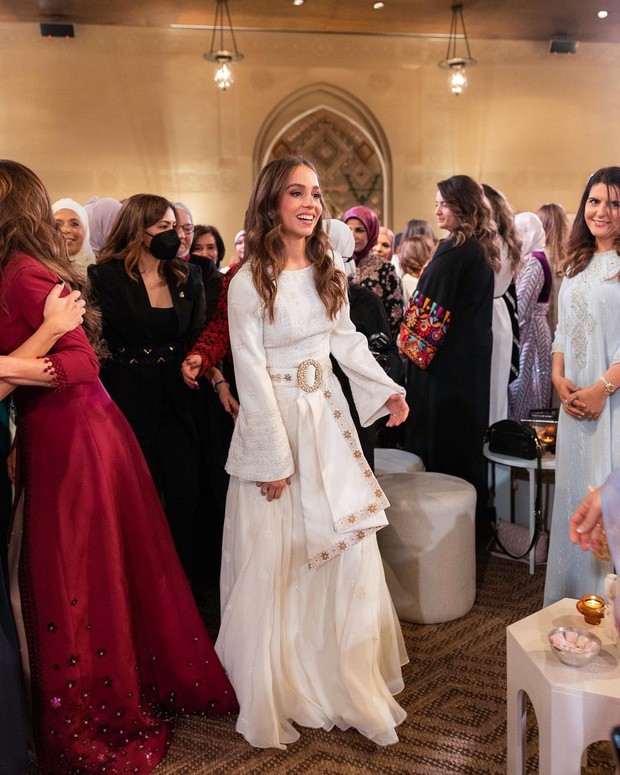 Putri Iman/ Photo: Instagram/queenrania
Complementing the look, around her waist is a sash that hangs down elegantly. That is the same belt worn by Queen Rania on her wedding day to King Abdullah II in 1993.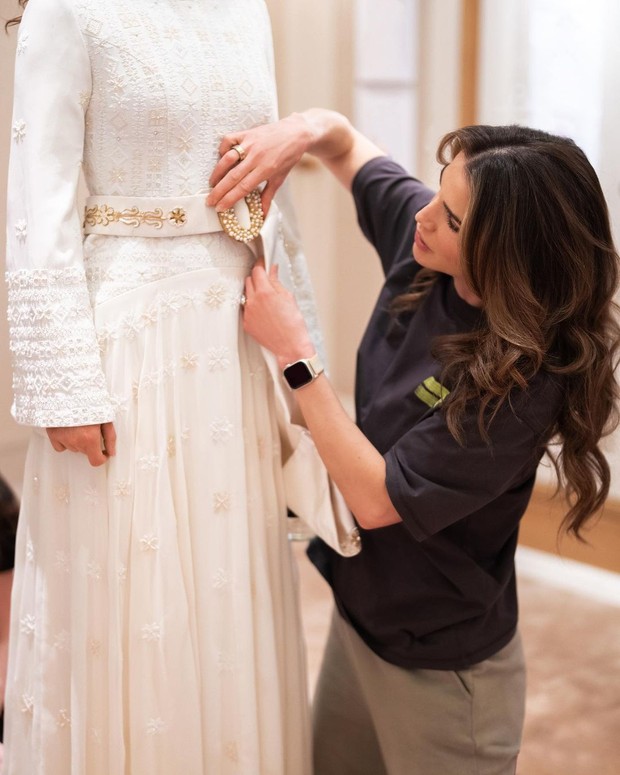 Queen Rania/ Photo: Instagram/queenrania
Ratu Rania herself seemed to have directly intervened in the process of wearing this historic belt. The belt, with its large buckle and gold embroidery, was designed by Bruce Oldfield.
On the next page, see the styles of Queen Rania and Rajwa Al Saif at Putri Iman's henna party.