The True Story of the Korean Heretical Sect in In The Name of God: A Holy Betrayal, Victims of Many Women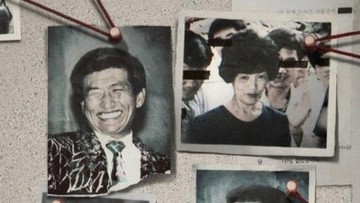 Newsdelivers.com –
The Netflix documentary series entitled In the Name of God: A Holy Betrayal is currently being discussed. This broadcast highlights the four cult controversies in South Korea.
The four cults are JMS, Five Oceans, The Baby Garden, and Manmin Central Church. Each of these cults was led by a person who claimed to be a prophet.
This true story is packed into 8 episodes of the documentary series In the Name of God: A Holy Betrayal which just launched on March 3, 2023.
Created by director Cho Sung Hyun, this series was published in order to reveal the dark side of a cult that has claimed many victims in the Land of Ginseng.
"Ever since I was little, there were too many people around me who were victims of cults. When I started working on this documentary series, the topic was almost like homework for me," said Cho Sung Hyun, quoted from Koreaboo.
In working on this documentary series, Cho Sung Hyun spent years monitoring and studying this phenomenon, before finally submitting a proposal to Netflix to make a documentary series.
While highlighting the four sects through his documentary, Sung Hyun said he focused on events and currents that according to him greatly damaged human dignity. The four sect leaders have manipulated and exploited their followers in vicious ways.
JMS stray flow
In the first three episodes, the director unravels the horrific true events of the Christian Gospel Mission cult, also known as JMS, or Providence.
This religious movement was founded in 1980 and since then has become an instrument of violence used by their leader, Jeong Myeong Seok.
In 2009, Jeong Myeong Seok was sentenced to 10 years in prison for rape. Prior to his arrest, he fled South Korea and reportedly raped nearly 100 university students in Taiwan.
Launching from Allkpop, many former JMS followers claimed that Jung Myung Seok's goal was to have sexual relations with 10,000 women and had committed various kinds of sexual harassment against them.
When he was imprisoned, the JMS cult was still running and even expanded. Jeong Myeong Seok was released from prison in 2018, where the JMS movement had spread to more than 70 countries by that time.
The first scene of In the Name of God: A Holy Betrayal shows an interview with one of the JMS victims. Read on the next page.
For mothers who want to share about parenting and can get lots of giveaways, let's join the HaiBunda Squad community. Register click HERE. Free!
Also, watch the following recommended videos for children's shows on Netflix:
[Gambas:Video Haibunda]