The Most Outstanding Makeup and Hairstyles Become a Trend During Fashion Week Fall/Winter 2023!
The Fall/Winter 2023 fashion week took place from February 10 to March 7 in four world fashion centers, namely New York, London, Milan and Paris. Hundreds of fashion houses from all over the world presented their pieces for autumn and winter. Along with that, the beauty look is also displayed with full creativity.
Even though it was dominated by natural makeup, there were a number of quirky makeups that were actually found on several stages. From colored eyelashes to messy hairdos, here are the crazy makeup and hairstyles that are trending during fashion week!
Colored Eyelashes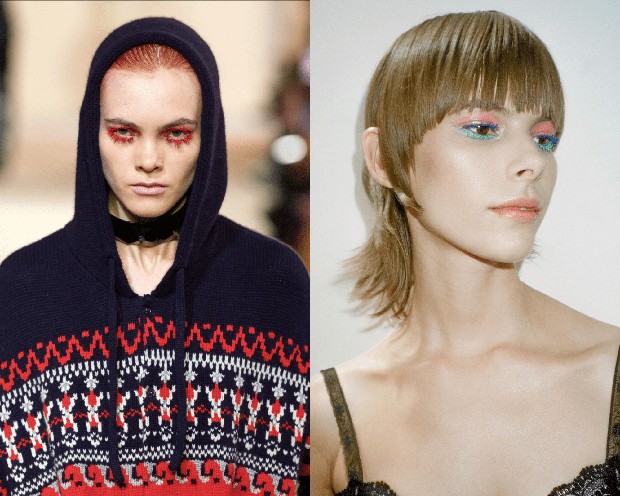 Beauty look Undercover dan Anna Sui/ Foto: vogue.com/Isidore Montag / Gorunway.com / instagram.com/annasui




Black, thick, and curled eyelashes seem to be normal things that need makeover. Several false eyelashes with bright colors were pinned to the eye area, as was done by the models at the Undercover and Prada shows. However, makeup artists did a different thing for the Victoria Beckham and Anna Sui show where they chose to paint their eyelashes using colored mascara to create playful makeup.
Face Embellishment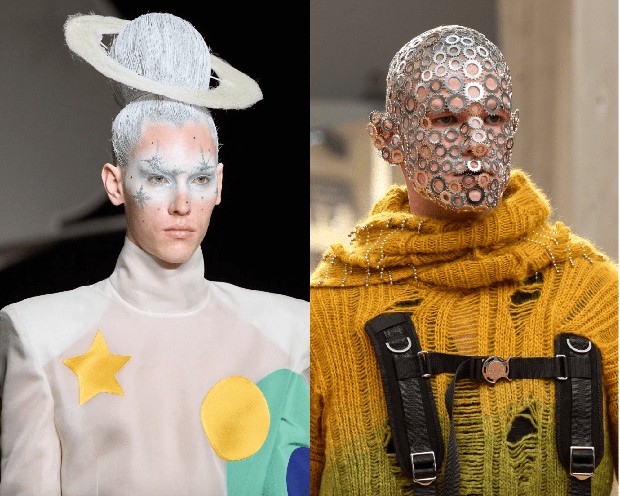 Face embellishment yang bold/ Foto: vogue.com/Armando Grillo / Gorunway.com




The embellishment attached to the face area is also more eccentric and attractive. For example, the Thom Browne model combines rhinestones with star face paint, gold and silver to give a fictional look according to the theme of The Little Prince they are carrying.
No less eccentric, the beauty look of the Off-White model is decorated with gear wheels. While embellishments are simpler to find on Louis Vuitton models, namely square mirror pieces arranged under the eyes.
The next page shows the messy runway beauty look that we usually avoid everyday. Let's read!