Suga BTS 30th Birthday, Donates IDR 1.1 Billion for Turkey & Syria Earthquake Victims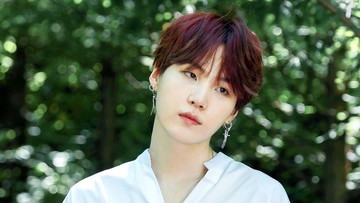 Newsdelivers.com –
The earthquake that occurred in Turkey and Syria on February 6 2023 claimed many lives and injuries. This major disaster immediately caught the attention of many people from all over the world, including K-Pop idols such as BTS member Suga.
The rapper who was born on March 9, 1993 showed his concern by making a donation, Mother. Unmitigated, he spent a lot of money to help victims in need there.
Quoting from Soompi, the singer Daechwita made a donation worth 100 million won or the equivalent of Rp. 1.1 billion. He gave this assistance to a non-governmental organization on his 30th birthday.
"BTS member Suga has donated 100 million won (approximately $75,900) for emergency relief in Turkey and Syria following the severe damage caused by the earthquake," Save the Children said.
For the idol, there are many victims of natural disasters who need help to survive. Among the survivors, there are children and families who are suffering.
"So many children and families have suffered serious damage from this earthquake," he said.
In addition, Suga also expressed his condolences to the victims. He hopes that at least the assistance he provides can benefit them.
"I offer my condolences to the survivors and victims. I hope this (her donation) will at least be a little bit of help for the children affected by the earthquake and hopefully be used to provide relief items for the children," he said.
The organization that Suga trusts will later use the donation to buy winter blankets, mattresses, school supplies, and various other things needed in the affected areas.
This donation is not the first time for Suga, Mother. So far, he has always provided assistance to fire victims, pediatric cancer patients, efforts to prevent COVID-19 and others every birthday throughout his career.
Apart from Suga, several South Korean celebrities also made donations as a form of concern for the victims, Mother. Among them:
1. Doyoung NCT
According to the Community Chest of Korea, NCT's Doyoung donated 100 million won or around Rp. 1.19 billion. With a focus on providing temporary shelter for those affected, Doyoung's donation will also go toward food packages, tents, blankets, and more.
Who else? Read more on the following page, OK?
For mothers who want to share about parenting and can get lots of giveaways, let's join the HaiBunda Squad community. Register click HERE. Free!
See also tips on dealing with trauma victims of natural disasters in the following video:
[Gambas:Video Haibunda]