Reasons Women Should Check Upper Arm Circumference & HB Before Marriage to Prepare for Pregnancy
Newsdelivers.com –
The best preparation for pregnancy can be done before Mother gets married. Some of these preparations can include checking hemoglobin (Hb) and checking upper arm circumference (LILA).
Head of the National Population and Family Planning Agency (BKKBN), dr. Hasto Wardoyo, Sp.OG (K) recently explained the reasons why it is important to check Hb and LILA before marriage. The main goal is to prevent children from being born stunted.
"This is very important so that their children are not born with stunting," said Hasto, quoted from the BKKBN's TikTok account, recently.
According to Hasto, Hb checks can already be done when girls enter their teens. Meanwhile, arm checks need to be done before marriage if you want to have a baby soon.
So, if the LILA threshold value is still below the standard, then the woman is advised to postpone having children. Hasto suggested using contraception to delay pregnancy.
"All young women who want to get married must check their Hb first. Check their Hb, upper arm circumference," said Hasto.
"If the arm circumference is less than 23.5, you can get married but don't get pregnant first and you have to be able to use condom contraception, you can use pills," he continued.
The link between Hb check before pregnancy and stunting
Checking Hb is important for young women. Hb deficiency can cause anemia or a condition in which the body experiences a deficiency in the number of red blood cells.
Minister of Health (Menkes) Budi Gunadi Sadikin, said that the incidence of anemia is still relatively high in Indonesia. Based on 2018 Basic Health Research (Riskesdas) data, the prevalence of anemia in adolescents is 32 percent, or 3-4 out of 10 adolescents experience anemia.
"Young girls should not become anemic, because if you have anemia you have a high risk of giving birth to stunted babies," said Minister of Health Budi, reported by the Ministry of Health (Kemenkes) website.
Checking Hb levels can be done at least once every 6 months or once a year at the Puskesmas for free. If it is known that their Hb is low, young women are asked to take iron tablets (TTD) to meet their needs for iron and folic acid.
"For young women, so that their lives are healthy, their children will not be stunted, have a blood test at least once a year. If the number is below 12, they must take iron tablets, if their Hb is above 13, take care of their health, eat enough, and do regular physical activity," said Minister of Health Budi.
After checking Hb, women who are ready to marry can measure their upper arm circumference (LILA). What is this measurement like and what are its benefits?
More details can be read on the next page.
For mothers who want to share about parenting and can get lots of giveaways, let's join the HaiBunda Squad community. Register click HERE. Free!
See also the 5 benefits of doing ultrasound before pregnancy, in the following video:
[Gambas:Video Haibunda]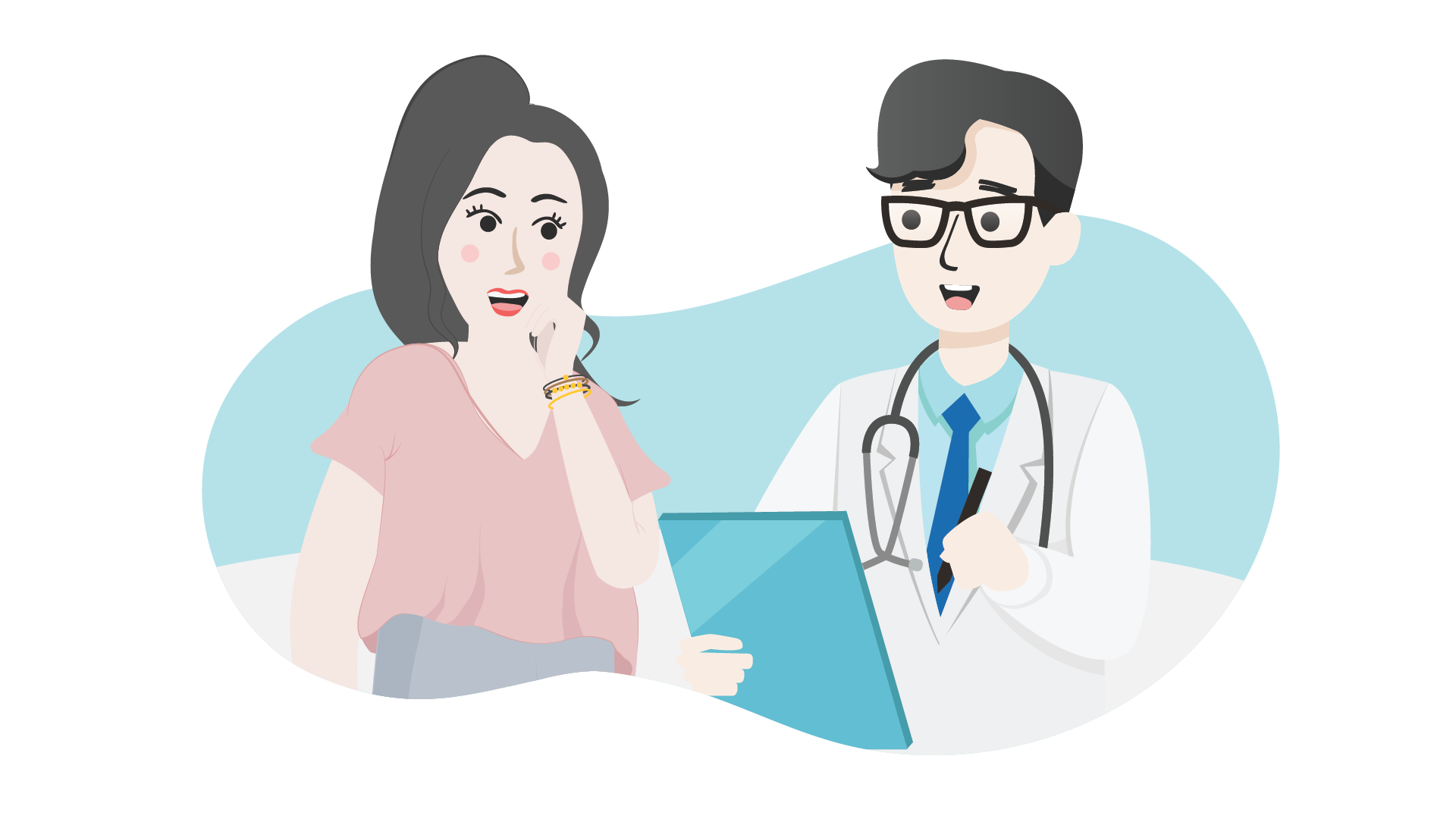 Pregnancy Program Find out more about 30 days of pregnancy planning. Check Come on