Beauties already know? Moving to IKN, ASNs who are still single will take precedence! Here's the reason
IKN (National Capital City) of the Archipelago seems to have matured in its development, Beauties. In addition, currently the government is known to be preparing housing for the relocation of ASN (State Civil Apparatus), TNI, and Polri in 2024.
This transfer is planned to be carried out in stages. Beauties who are still single, get ready to move first! This was stated by Deputy Chairman of the Archipelago Capital Authority Dhonie Rahajoe, quoted from CNBC Indonesia.
"If a family is thinking about their child's school, moving for the next semester or something. We calculate that 50% of those who are single have moved and that will be shared, so the calculation is that one type 98 unit, with the smallest three rooms, can be shared," he told reporters at the Presidential Palace Complex, Wednesday (8/3).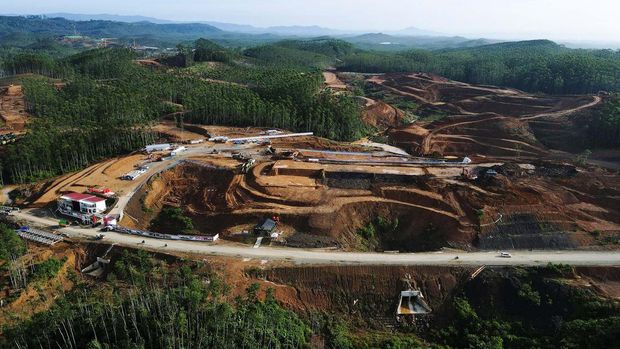 The government through the PUPR Ministry continues to accelerate the development of the Archipelago's National Capital (IKN). Let's see the latest progress of the project in East Kalimantan./ Photo: REUTERS/WILLY KURNIAWAN
He also revealed that the house was an official residence. So that if the ASN retires or gets another assignment, the house can be occupied by the new ASN. This provision, citing CNN Indonesia, is regulated in Presidential Regulation Number 63 of 2022 concerning Details of the Archipelago Capital City Master Plan.
Well, in short, single status is a consideration, because you don't have dependents yet, apart from that you have more time for yourself.
How do you feel about this, Beauties? Have you prepared yourself to move for those of you who are ASN?
—
Do you want to be one of the readers who can take part in various exciting events at Beautynesia? Let's join the Beautynesia B-Nation reader community. How to REGISTER HERE!
(fip/fip)