AG is officially detained, David Ozora's father congratulates him on joining. Netizens support: I hope they are punished fairly
AG or Agnes Gracia who is Mario Dandy's lover has the status of a child in conflict with the law or the perpetrator in the David Ozora abuse case.
The latest news is that AG is now officially detained at the Social Welfare Administration (LPKS) after undergoing a six-hour questioning at Polda Metro Jaya.
Knowing that AG was detained, Jonathan Latumahina as David's father congratulated him via a tweet on his Twitter account.
Jonathan is known to often share the latest news about David's health after being abused into a coma by Mario Dandy.
Also Read: Enriching the Memory of Appeal Against the Decision of the Central Jakarta District Court, KPU Asks for the Input of Many Experts, Including Yusril
Even though he didn't mention Agnes' name directly, many internet users linked the tweet to AG.
"Congratulations on joining the others," wrote Jonathan via the @seeksixsuck account on March 8, 2023.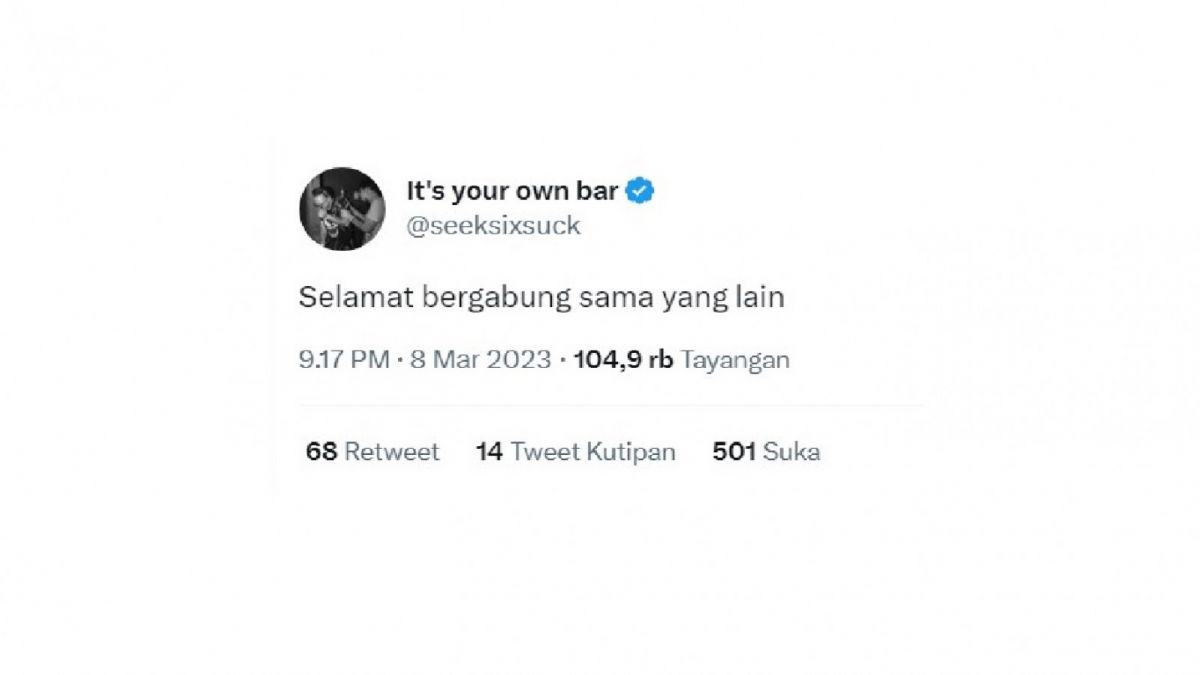 David's father's tweet. (source: [Twitter/seeksixsuck])
The upload then received various responses from netizens. Not a few internet users support David's father and his son as victims.
Most netizens wish David a speedy recovery and the perpetrators to be punished fairly.
"Welcome and welcome to join, Agnes," wrote the account @b************
Also Read: Criticism of the Party that Promotes Cadres from Other Parties, Yusril Ihza Mahendra: This is Clearly a Chronic Disease
"Hopefully David will soon find justice and the law will be upheld," commented @1 ********
"Alhamdulillah, the truth will find a way. Hopefully it will be extended and met by just and great judges in court," added @s ***********
"Guard until complete," said @Y **********
"He should join," said @w *****
Loading…