A group of sadistic thieves, the Red Skeleton Gang, were arrested by the police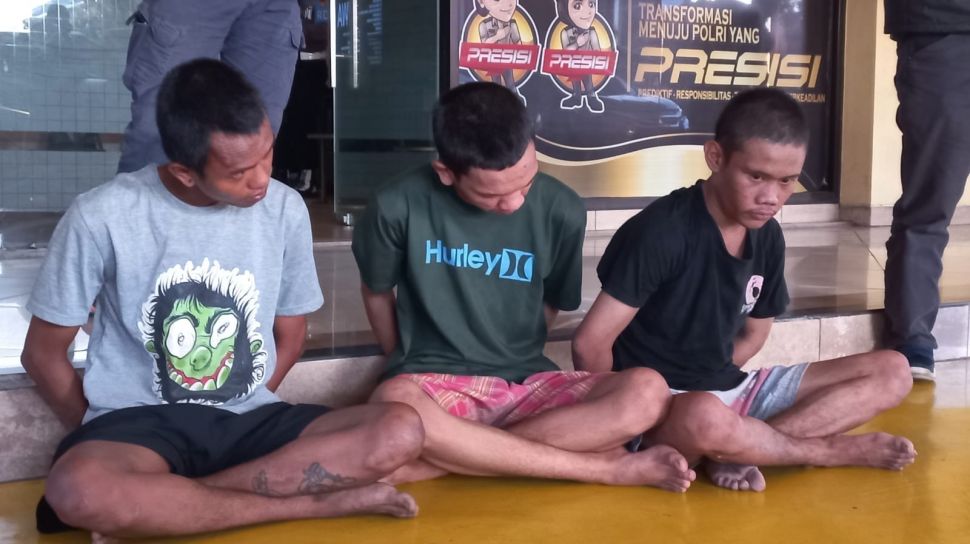 Suara.com – The police arrested three thieves who were members of the red sickle gang. The three, namely Ariyanto alias Komeng (20), Simon Siregar (19), and Putra Simbolon (19).
In their actions, this group always carries a long red sickle, they also don't hesitate to slash their victims if they refuse to give their valuables.
Head of Criminal Investigation Unit of the North Jakarta Metro Police (Jakut) AKBP Iverson Manossoh said that the robbers had carried out their actions up to 15 times in the North Jakarta area.
Finally, the red sickle gang seized the cellphone belonging to the victim named Gus Soleh (21). Not only snatching cell phones, one of the suspects, Komeng also slashed the victim using a sickle they had prepared.
Also Read: The Purpose of Teens Doing Klitih To Injure Other Riders
"All of the victims' belongings that were taken by the three perpetrators were cellphones," said Iverson, at the North Jakarta Metro Police, Thursday (9/3/2023).
To investigators, the three suspects admitted that the money from their crime was used to buy methamphetamine. This is consistent with the results of checking urine tests, where 2 of the 3 suspects were positive for amphetamine.
"From the results of urine tests on the three, two of the three perpetrators tested positive for using drugs," he said.
To be held accountable for their actions, the perpetrators are threatened with being charged under Article 365 of the Criminal Code, which carries a maximum prison sentence of 15 years.
Also Read: Police Find Several Stab and Cut Wounds on the Body of a Woman Covered in Blood Under the Sungai Asam Bridge, Kubu Raya